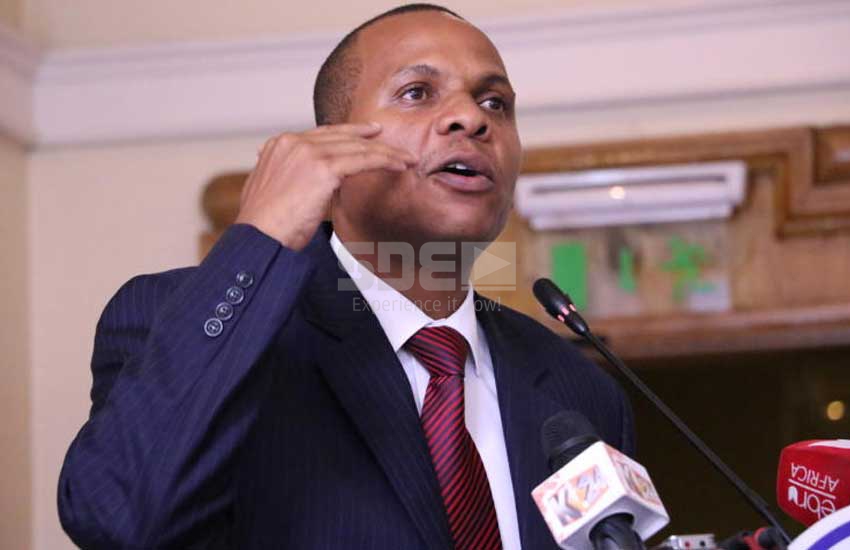 Former MP Danson Mungatana has been conned an eye watering Sh76 million to smooth crooks - some West Africans - who had promised to multiply his loot to a billion.
The former Assistant Minister for Medical Services would have been an overnight billionaire, but is now crying in the toilet after selling prime land in Karen to top up money which was to be multiplied.
The con scheme took place between March and September 2018 according to a close relative.
Police sources intimated to The Nairobian that Mungatana, the "mla mamba" from Garsen, Tana River County, reported the matter to the police to recover his dough which he lost through "wash-wash" in which chemicals are used to 'launder dirty money' and turn it to legal tender.
"Wash-wash" has been employed by smooth criminals as a time tested method of separating suckers from their money.
Mungatana thus refused to write a police statement for fear of exposing himself to ridicule.
Instead, he chose to direct police to the con artists operation base in Brookside Drive in Westlands Nairobi where police recovered Sh1 billion in fake American dollars and Euroswhich could been Mungatana's windfall.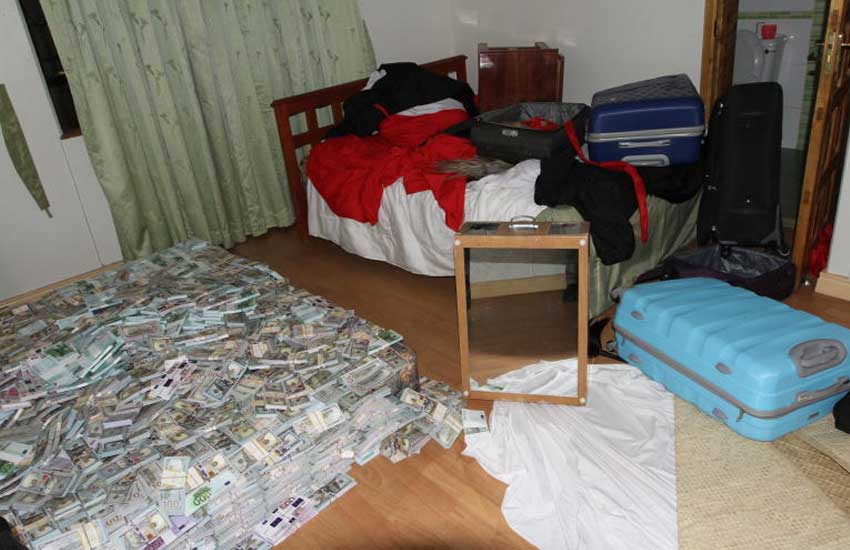 The former Garsen MP had first invested a few millions into the scheme, and the returns were four times his seed money.
The deal was good and Mungatana was baited like a crocodile in Tana River. He swallowed it hook, line and Sh76 million sinker.
A senior police officer explained to The Nairobian that the conmen "first 'wash' some money and then give their victim the dollars to go to a forex bureau or a bank to confirm authenticity," he said.
"For them, it's the investment they put into their dirty business. Thereafter, the victim will be convinced that the dollars are real and more can be found.
So a victim goes back but they ask for more money. That's the trick mheshimiwa fell for," said the officer.
Mungatana, who topped his class at Alliance High School before graduating with a degree in Trade and Investment Law from of University of Nairobi, and is a two time legislator, also lost his Mercedes to West African tricksters.
Mungatana gave the West Africans his car to sell and add proceeds to purchase the "wash wash" chemicals for turning the dirty dough into a billion.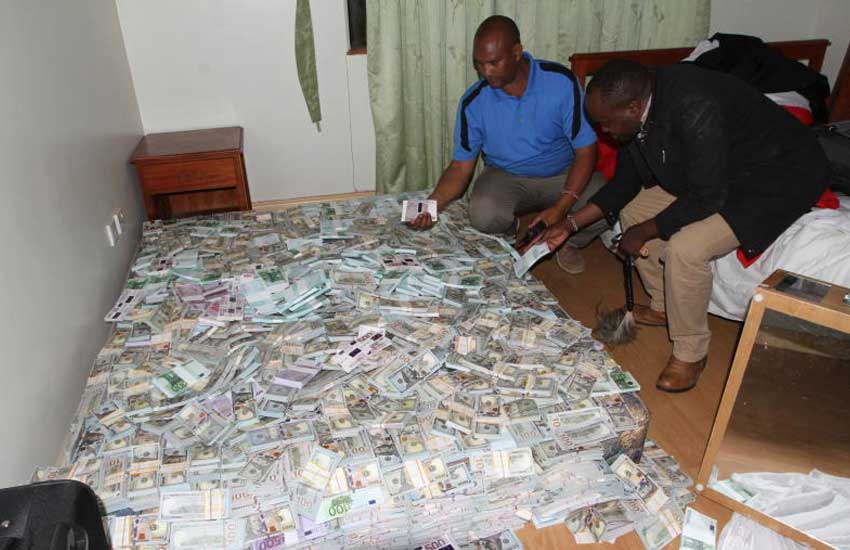 But by August 2018, the man President Uhuru Kenyatta had appointed chair of Kenya Ports Authority in 2014, shortly realized "pesa ime kunywa maji" and that he had been taken to the cleaners.
The "wash wash" guys kept on asking for more money forcing him to sell his Karen land to top up.
But on noticing he was being taken for a ride, Mungatana reported to the Nairobi Area Police where officers recovered Mungatana's Mercedes which is now being held as an exhibit.
The con men are ironically from, you didn't guess this one, Mali: Abdoulaye Tamba Kouro, his son Abdala Tamba and a Kenyan, Anthony Mangangi Munyiva.
The Sh1 billion in fake foreign currency and which they intended to "wash" was recently paraded on local television stations.
Mungatana is one among eight Kenyans who have fallen victim and lost millions of shillings to the West African "wash wash" conmen.
Another Kenyan businessman in the aviation industry lost Sh14 million from these crooks who have invested in money printing equipment, paper cutters, chemicals, masks and foil which police recovered alongside fishy paraphernalia associated with juju.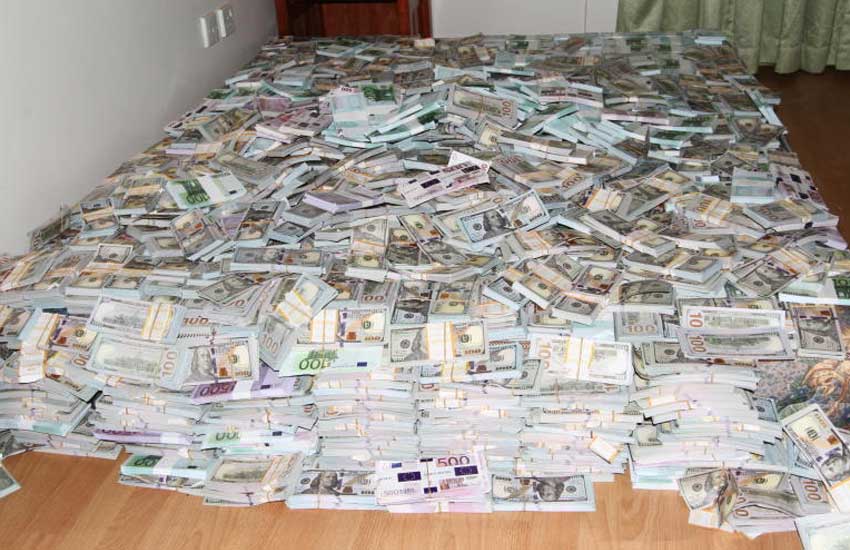 Nairobi Magistrate Sinyiak Tobiko allowed police to detain the conmen for 15 days to enable police conclude investigations.
While allowing the application, the court noted that "the amount seized is huge and if released it will crumble the economy."
Police told The Nairobian that masterminds of the con game include a Cameroonian, Arafat Omar alias Rashid Omar, who is in police custody after cops raided his Muthaiga home and recovered Sh52 million, several passports and a firearm.
Also looped into the con game are Kenyan politicians from Western Kenya, one an MP, and the other a government technocrat.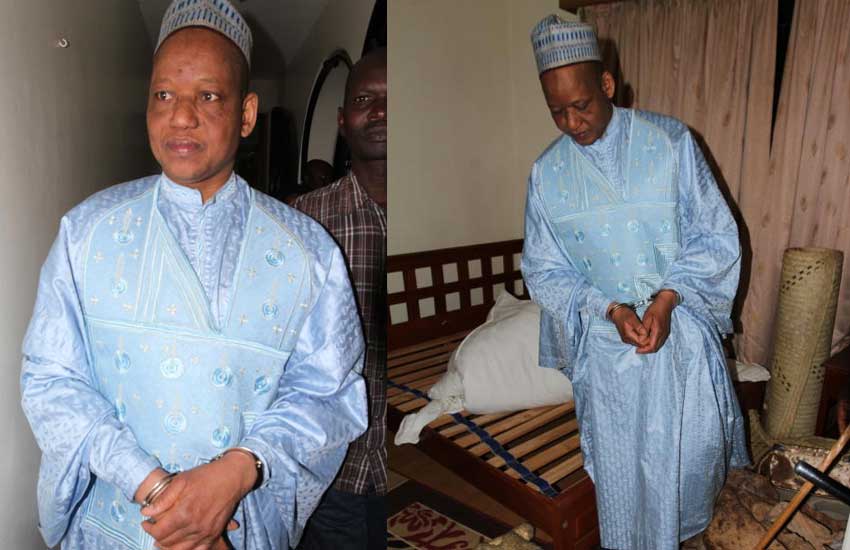 According to Police sources, the con game started when the "wash wash" guys met in March 2018 and fingered Mungatana as their next victim.
They baited, looped in and systematically started obtaining money in several tranches from Mungatana.
Mungatana was convinced to part with the money so that they could buy 'ink' to clean the billion shillings worth of 'dirty' dollars in a scam that lasted seven months.
We were unable to reach him for comment because his mobile phone was switched off.
Would you like to get published on Standard Media websites? You can now email us breaking news, story ideas, human interest articles or interesting videos on: [email protected]
Related Topics