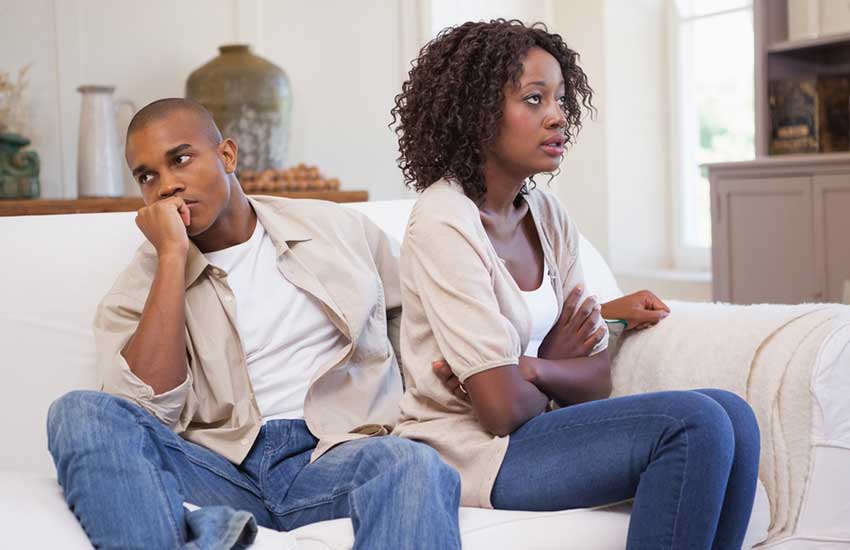 I want to be that cool chick who has many male friends. But making male friends is so damn difficult.
It is so frustrating because it seems that every dude I talk to wants to slip it into me! I thought I had finally met that one decent dude who wanted a strictly platonic friendship with me and wasn't harbouring any sexual thoughts. But boy was I wrong! He turned out to be the worst of them.
This guy, let's call him Dan, was living in my apartment building. We started talking one Wednesday morning when I needed help with something and he offered to help.
A few weeks later, he needed a favour and came to me and I was more than happy to help. He seemed like a cool guy; very witty and intelligent, but I wasn't even remotely interested in him in a sexual way. 
Like any other dude, I interact with, I made sure to let him know that I was in a relationship from the get-go. When he didn't suddenly lose interest, I took it to mean he understood the boundaries and was happy being just friends.
He acted very respectfully in the beginning. He never tried to hit on me. He didn't make any sexual comments or brought up any inappropriate topics.
Our conversations were always mature and proper. In hindsight, I think he was just trying to make me feel comfortable around him as he waited for the appropriate moment to strike.  
One Sunday afternoon, he invited me to his place for a game of scrabble. I had nothing better to do, so it was a welcomed suggestion.
I had been to his house before and he had been a true gentleman, so I wasn't feeling concerned about being alone with him behind closed doors.
I was looking forward to an afternoon of good company and polite conversation. However, it turned out that he had other things on his mind that day.
Ten minutes into the game, he made a strange comment. He said that it was a pity he didn't have any alcohol in the house because he would have loved to see how I behave when I get wasted. 
It was strange coming from him because up to this point, he always carried himself in a genteel manner and I didn't expect someone as seemly and well-mannered as him to say something like that.
But I didn't think much of it. Little did I know that the conversation would go downhill from there.
Now, I believe that when a man is horny, he can't think straight because most of his blood is in his nether regions rather than his brain! The conversation got even weirder. He asked me if I take my clothes off when I get drunk. That should have been my cue to leave, but I was intrigued. I didn't answer that question. I changed the topic.
A few minutes later, he asked me if I wanted to see his bedroom. Now, gentlemen, my friend and I are very interested to know if this witless, childish and utterly stupid line has ever gotten any of you laid.
At that point, I realised that the afternoon rendezvous was getting into dangerous territory. Clearly, this guy was hell-bent on busting a load and there was no telling what he could do.
So, I made some excuses and left. Since that day, I am very sceptical of dudes who insist they can be just friends with me.
@roxannekenya
Would you like to get published on Standard Media websites? You can now email us breaking news, story ideas, human interest articles or interesting videos on: [email protected]