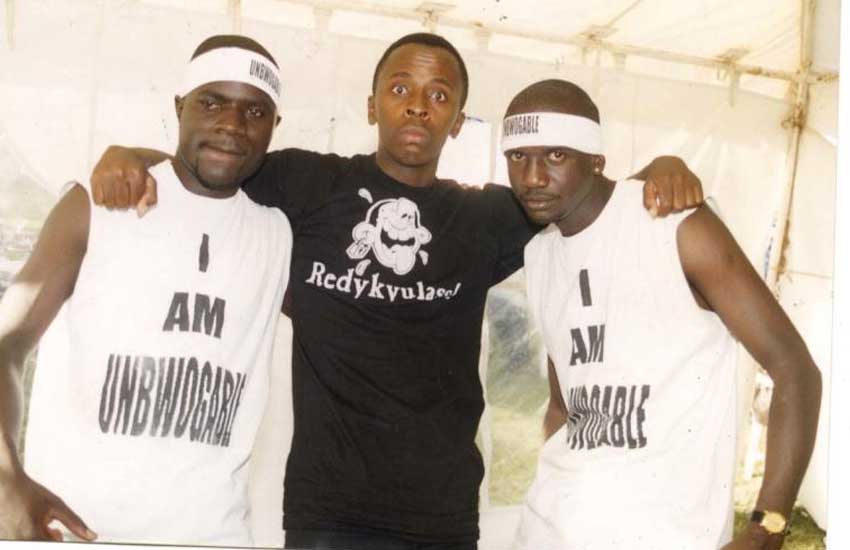 I still remember when I first heard these words like it was yesterday.
'What the hell is you lookin' for? Can't a young Luo make money anymore?'
It was not yesterday, though. It was 16 years ago. On a Friday night at the end of May, 2002, just before Madaraka Day. And I was mesmerized – as an entire nation soon would be!
'Shake your feet baby gal, enango; Majimaji nyakwar Ondijo am a Luo …'
It was almost midnight in Egesa Village in Umoja – before it became just plain 'Egesa Villa' (with Checkpoint Club opposite, and Next Pub next to Casada Bar) – and although I was with my college 'baby gal' next to me, I found I could not shake a leg for ng'o, even as the lyrics of this song cascaded all around us.
'But who are you? What are you? Who the hell do you think you are? Do I know you? Do you know me? GET THE HELL OUT OF MY FACE!!!'
Of course the song was the one and only 'Unbwogable.' By the dynamic duo of Gidigidi (Joseph Ogidi) and Majimaji (Julius Owino), as produced by the now legendary Tedd Josiah.
At the time, a majority of Kenyans were tired of having been under the rule of one party, KANU, for almost forty years.
When then democratically retiring President Moi chose a neophyte Minister and M.P., barely forty, called Uhuru Muigai Kenyatta as his successor earlier on that year (in 2002), a lot of Kenyans saw red.
And Orange! And Yellow. And Green. And Blue. And Indigo! And Violet!
In short, they saw a Rainbow Coalition that one Raila Amolo Odinga had cobbled together out of disaffected KANU rebels like the late George Saitoti, and the very present Kalonzo Musyoka.
This being three years before 'Tinga' (as RAO, then leader of Liberal Democratic Party) dubbed the nickname 'Watermelon' on Mr. Musyoka, and in the salad days of Uhuru Kenyatta, the LDP had one damaging phrase in his arsenal - 'Project Uhuru.'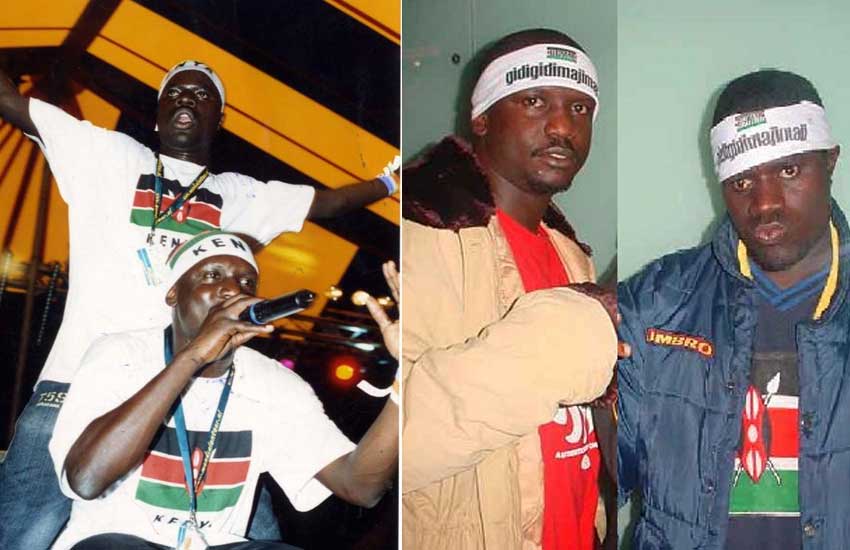 But the one word that undid everything for the KANU campaign of 2002 was this one - 'UNBWOGABLE.' Like wananchi were unafraid, unflappable, untouchable and unbeatable.
By a time like this in the August of 2002, Gidigidi Majimaji were the top played, top loved tune in the country with 'Unbwogable!'
Forget Kenyanese phrases like 'Bora Uhai' that come and go in weeks, and get twisted to things like 'Mboro Unai' when Arsenal loses to Manchester City (or to Chelsea FC, as they did if you are reading this weekly any day after Saturday, August 18th).
'Unbwogable' was on every Kenyan's lips from the time anyone heard it, to the very last day of 2002, after Mwai Kibaki got sworn in at Uhuru Park.
It represented the defiance of folks, and the desire for change, in a majority of common Kenyans; tired of the corruption, fed up of being hungry - pardon the pun - and angry at the impunity of our leaders; much as it is today, except now we have no Opposition or even a resistance anthem against the (Sino) poison in and of The System.
But where had this duo, with their lyrically deadly lyrics, emerged from?
Joseph Ogidi, Aquinas High school boy, was busy wowing Sunday afternoon audiences with his musical prowess at the mythical Florida 2000 (F Twangas, after sunset full of langas) on Moi Avenue.
That is where producer Tedd Josiah, one of the quartet of the original 'Hart' (the band put together by another legend, Pete Odera), but kicked out of church for reasons to be delved into in another forum, discovered young Joe Ogidi.
He quickly teamed him up with Julius Owino, who was doing his thing in Kisumu, when that city used to 'wezana' with Eastlands as a musical talent hub; even as Safaricom took 'Twaweza' there this week.
This was, of course, at the turn of the millennium, when mobile phones were still a novelty, and fat televisions (madiaba sets) what we watched.
Tedd Josiah apparently moved young Gidigidi to Dandora Phase II, and Majimaji to Boja; then soldered their talents together to produce the mystical 'Ismarwa' album in the June of 2000 – (that was also the debut of the now veteran musician, Wyre).
With this first success, as my good friend who is an aficionado of music says – and the background source to so many of these saucy stories – the first thing Gidigidi did was buy a flat screen TV, the first of its kind in Dandoch.
While Majimaji could now afford to leave Boja to come buy burgers and bhajias for baes in Buruburu, na sio 'mamboch' as Alaholla would holler in his later song 'Njaro za Mamboch.'
Those were giddy days, the days of GidigidiMajiMaji! They are now water under the bridge.
But we'll never forget that once, as Kenyans, we were Unbwogable – even if for a little while.
Share your 'Unbwogable' memories/ moments with me at this address.