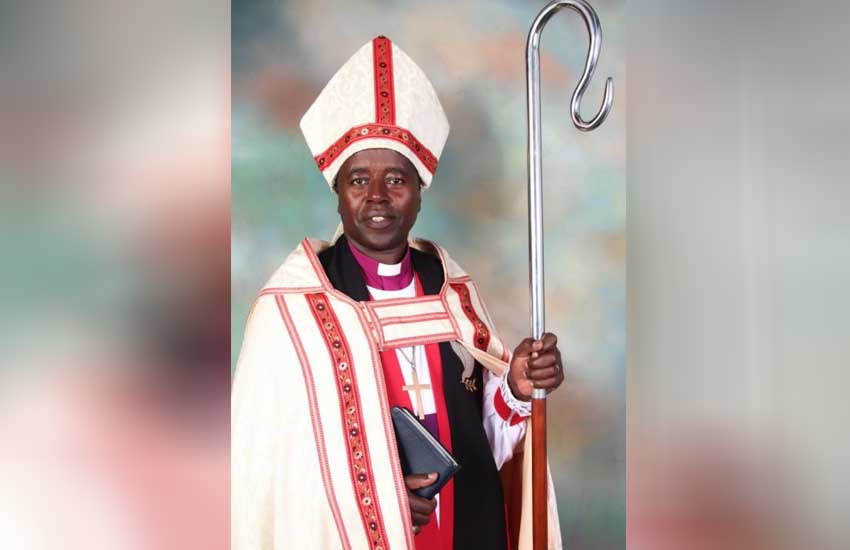 A storm is brewing in the Anglican Church of Kenya (ACK), diocese of Nairobi, following the exit of five clerics over blighting leadership wrangles.
The diocese head Rt Rev Bishop Joel Waweru, has been accused of dictatorship, ethnicity, nepotism and favouritism following the departure of the six clerics over vicious boardroom tussles.
The five are David Mutua Kiiru, Kennedy Kinyua, Eli Seka K'owunda, Isaac Mbogo Rukungu and Agnes Nyokabi Kuria, whom the faithful claim were edged out for leaders preferred by Waweru who is said to run the church like a personal fiefdom and doesn't entertain contrary opinion.
Clerics who spoke to The Nairobian sought anonymity for fear of reprisals as the bishop has instilled fear among senior members who dare to oppose him on financial and spiritual matters.
Among the five, "three were known for their independent minds," said a faithful, adding that besides going to court, they plan to petition Anglican Archbishop Jackson ole Sapit to intervene.
Waweru, who turns 60 next year with only four years to his retirement as bishop, is said to only trust a tiny clique of loyalists. "The word forgiveness is an alien term to him," says a clergy, claiming nepotism and tribalism have been the norm under Waweru's reign.
The cleric cited the example of a colleague - whose name we have withheld- who was demoted for attempting to stand against Bishop Waweru.
"Recently, the bishop paraded his own vicar-general, Canon John Maina, before fellow clergy and told him to his face that there are no sacred cows in his administration," adds the leader.
Waweru had not picked our phone calls or replied to a text message on alleged dictatorship, tribalism, nepotism and favouritism accusations levelled against him by the time of going to press.
But the diocese administrative secretary, Reverend Geoffrey Okapisi, defended the bishop against the accusations, which he said were being peddled by a few disgruntled individuals out to damage Waweru's reputation.
He said he was not surprised the allegations keep coming up, yet the church leadership was intact and fully behind the bishop.
"As an administrator, I frequently interact with many of the clergy who do not see him as a dictator. Most of them are with their team leader, those running to the media have their own integrity issues," stated Okapisi.
Pressed on whether there existed a problem in the church, the reverend responded: "It is a long story and some people are in court over integrity issues.
When you are in a leadership position, people will accuse you while looking for various reasons to discredit you."
Bishop Waweru announced the departure of his senior members in a memo dated August 2, 2018.
The explanation for the exits was that Kinyua took up an appointment at Carlile College, while Seka went into early retirement due to integrity issues.
For Mbogo, Waweru stated the prelate was on suspension over integrity issues, while Nyokabi left for further studies and later got ordained in the USA. According to the bishop, Mutua resigned to "do ministry differently".
"This is to bring to your attention that the following persons are no longer members of clergy in the Nairobi diocese. Therefore, they are not authorised to represent or transact any church business or activity on behalf of ACK Nairobi diocese," he stated in a letter.
The bishop is accused of running a tribal leadership, with over 75 per cent of his clergy coming from the same community despite the cosmopolitan nature of Nairobi.
All the archdeacons apart from three - Venerable Gilbert Odhiambo of Embakasi, Canon Joseph Anzaya of Pumwani and Canon Peter Omungo of Westlands - are allegedly from the same community with only one woman as an archdeacon.
"He has not been keen on elevating deserving women of age to be archdeacons instead of demoting one of the two who were the only female archdeacons," complains a senior member.
The demotion of Jane Mwangangi from archdeacon to a parish priest left Canon Mary Koigo as the only woman archdeacon in charge of the less glamourous Dandora Archdeaconry.