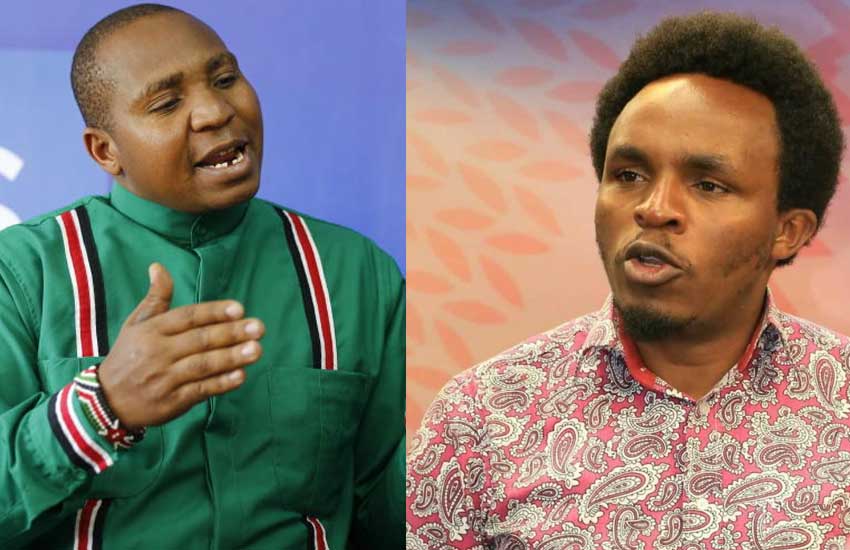 Former chairman of the Students Organisation of Nairobi University (Sonu) Zack Kinuthia, has denied claims that he begged for data bundles from nominated MP Dr David ole Sankok.
Trouble started when Sankok shared a photo of himself and Turkana Governor Josphat Nanok captioned: "Handshake continues as Rift Valley Province unites behind our spokesperson William Samoei Ruto and his command Josphat Nanok."
To which Kinuthia responded: "Your words betray your stomach. Seems like some chunks have been dropped inside."
A bitter exchanged ensued and Sankok called Kinuthia a perennial beggar.
"Don't think everyone is like you. You're now on my neck because the other day I refused to buy you bundles," he said, adding that, "I don't believe the Sh10,000 Zack asked for was for bundles but that is the language he used and threatened to soil my name if I don't part with something."
But the former Sonu chair defended himself, saying he has subscribed to 10GB monthly data bundles. Kinuthia wants Sankok to share proof of claims which he has termed as petty.
The politician who campaigned for President Uhuru's 2018 re-election alongside Sankok said he is not hungry for bundles.
"Honestly, I could borrow some things from you Sankok, or any other person for that matter, but not bundles man! Or even money! No one begs for bundles. Internet and telecommunications companies have made them affordable and available. I thought Sankok had some value in the head. Or at least some honesty," he said.
Mutual friends who tried to intervene in the fight challenged Sankok to prove his claims.
"When did I ask him for bundles: Was that on WhatsApp, Facebook or SMS?" Kinuthia asked.