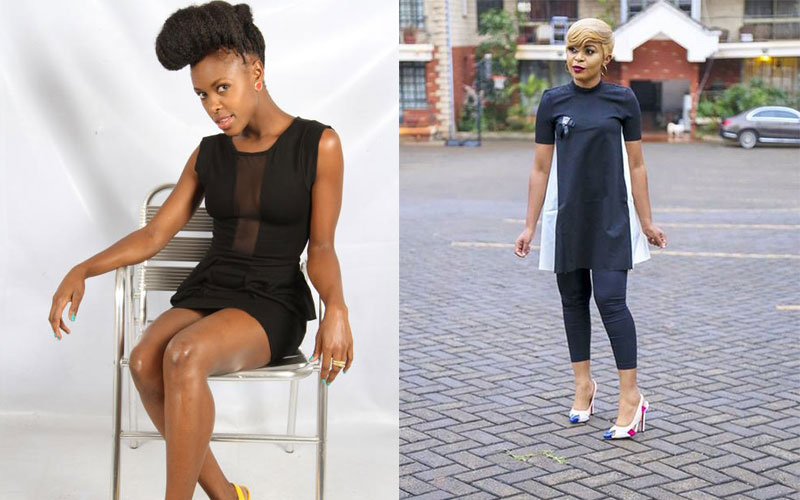 You can dress on the cheap without looking like a cheapskate. There are indeed ways of appearing classy without breaking the bank. It does not matter whether you can tell the difference between mitumba and matumbo.
Some social media fashionistas, however, make others believe that the more luxurious brands one posts, the more successful one appears to be.
The young generation is obsessed with fashion which is confusing when advised "don't repeat clothes."
This, to a new jobber or college student is hard to sew owing to limited budget. Others follow the words of the late Italian fashion designer Gianni Versace: "Don't be into trends. Don't make fashion own you…"
British fashion designer Vivienne Westwood emphasized the same when she said: "Buy less, choose well."
Mitumba, or second hand clothes, is one way of dressing to kill in fashion you are not likely to find with another person in wide, wild Westlands in Nairobi.
Never mind some mitumba could be fifth-hand-me-down from Serbia. Or Panama.
In fact, Kenyan celebrities have perfected the art of looking all pricey on the cheap.
Social media is where most flesh out fashion trends before flaunting on Facebook and Instagram. And with social media, they buy their cotton dreams in real time.
They then post their new looks on their fashion blogs and shortly, they're influencing trends with the aforementioned second hands from Panama.
Others haunt Nairobi's numerous flea markets for dressing on the cheap, like Watu Wote actor Charlie Karumi.
He told The Nairobian that he saunters in nothing but second hand gear arguing "I love second hand clothes because they are unique and affordable.
If you buy in Gikomba you will not find people wearing it but if you buy from Exhibition Stalls you are likely to find 15 to 30 people wearing the same and all of you look like brothers."
Karumi says his daily full dressing could go and cost something like this: a jacket from Gikomba for Sh900, T-shirt from Kawagware market for Sh150, a trouser from Garissa Lodge in Eastleigh for Sh900 and Nike shoes from Gikomba for Sh2, 000. Total cost about Sh4, 000.
He advises that "the secret of wearing cheap fashionables is having a guy who knows your style to pick unique things for you."
He adds that shopping in high end malls might dent between Sh20, 000 to Sh30, 000 for the same quality as the second hand clothes but which is in reality a rip off as the quality of expensive clothes can be down market.
"My motto is always don't break the bank to look good, shop within your means and be comfortable," says Karumi, best known for his role as Tony in Kenyan drama, Jane and Abel.
Fashion critic Robert Burale admits that some mitumba wear is pretty stylish which is why "I believe the most stylish people are from Eastlands and the most expensive clothes are from Karen, but this does not mean people who live in Eastlands are poor but they really dress to kill."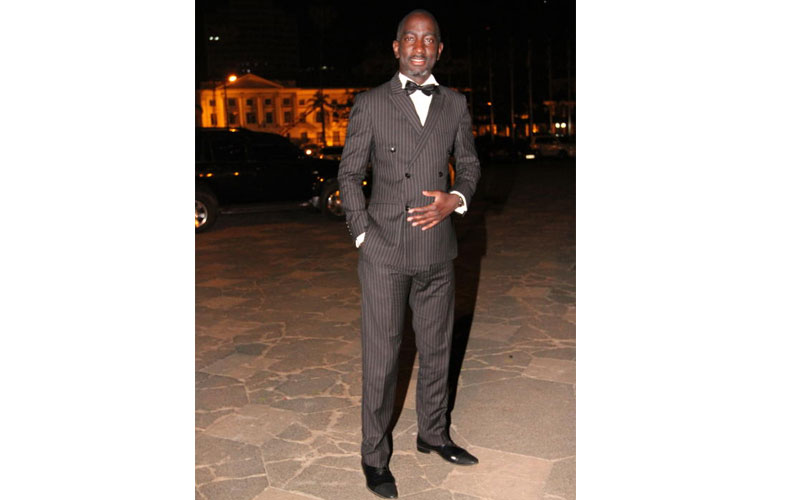 Burale says for a guide on dressing on the cheap, any aspiring fashionista should look up to college students who dress to kill without money and largely because of second hand clothes.
"Style is born but fashion is a trend, I was so disappointed when I realised a muhindi shop I used to buy my suits for Sh30, 000 got their suits from Nairobi West Market which cost Sh4000, all they used to do was to clean it well, iron and put labels," recalls Burale, adding that "I even met the guy of the shop shopping in Nairobi West."
Burale further offers that legit imports could be out of reach of our fake middle class and therefore there is nothing bottom drawer about going for 'mtumba camera' which is as good as new.
He adds: "What people need to figure out is what suits them. For a short man, I wouldn't recommend   pin stripped suits, for the light skinned man, they should name wear brown suit. Colour coding is also important, once you figure out your body shape, size and colour, dressing is easy."
For his daily dressing, Burale says "I combine both mtumba and shop clothes" and his full looks like this: trouser for Sh8, 000 from a shop, mtumba T-shirt for Sh800 and shoes for Sh15, 000 from a shop. Total cost Sh13, 800.
Burale explains that "good dressing is not about the cost of a garment, that why you find people who wear expensive things keep on name dropping the label because they know they are not looking good."
Gospel musician Size 8 started out borrowing from her friend who had an auntie who frequented Dubai and "she would get clothes for me and one day when she showed her a video of me in the clothes, there were issues," she recalls adding when money started rolling "Gikomba was my place to shop in my videos like Fire and Shamba Boy all those clothes were from Gikomba, when I got my first endorsement deal in 2012 that when I first shopped in a stall."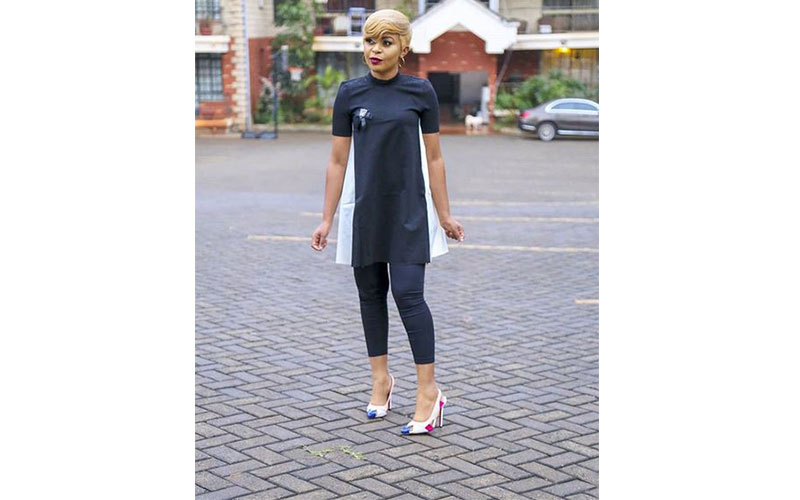 "My look varies nowadays as I combine both second hand and shopping mall clothes, it all depends with the day" breaking her full day as follows: top Sh300, dress Sh700 and shoes Sh500. Total second hand look Sh1500.
Size 8 adds that to have a 'shop look' might cost more:  boots for Sh4, 500, dress at Sh2, 200 and blazer at Sh3, 000 and she thus believes "you just have to know how to pair the clothes and always live on your lane, don't spend house rent money because you want to look cool and shop in an expensive place."
Comedian Dr Ofweneke believes if expensive clothes makes one comfortable, blow your quid. "What I look for when purchasing clothes is durability.
I love mtumba jeans; they never fade as compared to the shop jeans. My look is more official so you will never catch me wearing rugged jeans because I cannot pair it with my shirts."
His daily look goes something like this:  mtumba jeans at Sh1500, shirt shop at Sh3000 and a blazer for Sh6500. Total cost about Sh9, 000 to Sh10, 000.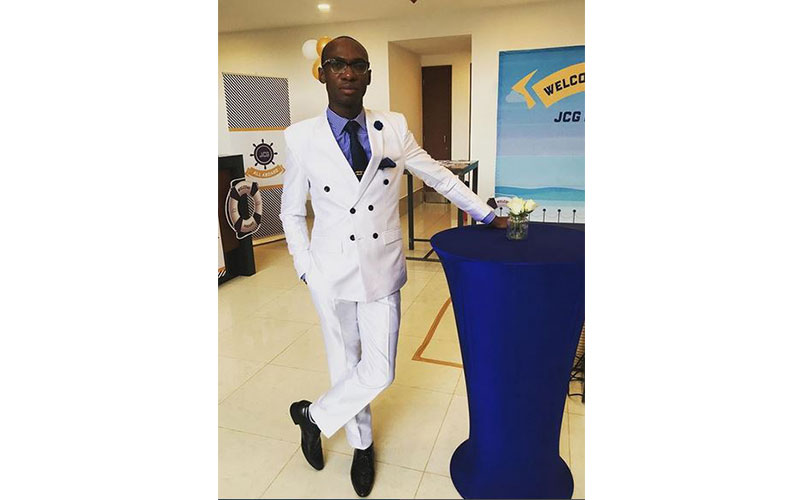 "When dressing consider the money you have and how it makes you feel, there are some cheap clothes that are really good and expensive ones that are also good. Some might reason why drive a Range Rover when you can drive a Toyota and still move! So if expensive clothes make you feel good and comfortable do you," says Dr Ofweneke, adding that "I spend less on my day look and invest more for my red carpet look.
What people don't realize once you know your style and body type then it becomes easier to dress your body and shop."
Papa Shirandula actress Jacky Vike loves shopping in flea markets especially Gikomba and Toi along Ngong Road where one can get nice affordable stuff.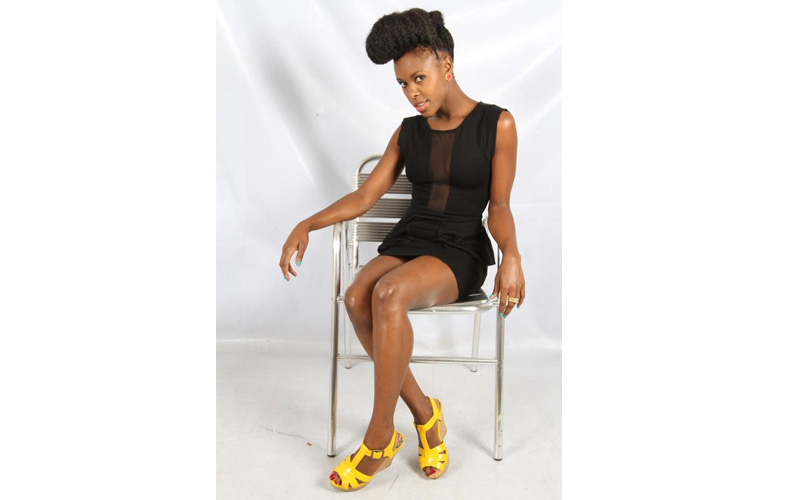 "My day look is Sh1, 000, a top from Toi market for Sh200, jogger pants for Sh300 also from Toi and Mr Price shoes for Sh550.
This is way cheap compared to my red carpet which will cost around Sh10, 500, a gown for Sh6, 500 and high heels for Sh4, 000.
When dressings do not exaggerate or follow trends you can't keep up with be simple and stylish." 
Mtumba is a saviour during tough economic times and one can wear Sh10 boob tops, Sh50 to Sh100 shirts and T-shirts, dresses and skirts for Sh100 while blazers and trousers can go for as little as Sh200. You can finish off the look with Sh1200 shoes although women can get theirs for Sh100.
Armit Khan comes from a part of India where mtumba is scarce and when he came to Kenya continued shopping in malls until he discovered the secret of mtumba which he says is addictive and he now shops in Ngara "where the amount I used to spend on one shirt in a mall I get three in Ngara and they're of similar design and quality with some balance on top."
Sadick Abdalluh, an upcoming artist spends less than Sh1500 for a classy casual look as sneakers can go for Sh400, jeans or khaki trousers at Sh350 and a shirt or T-shirt at Sh150. For a full suit Sh700 is enough.