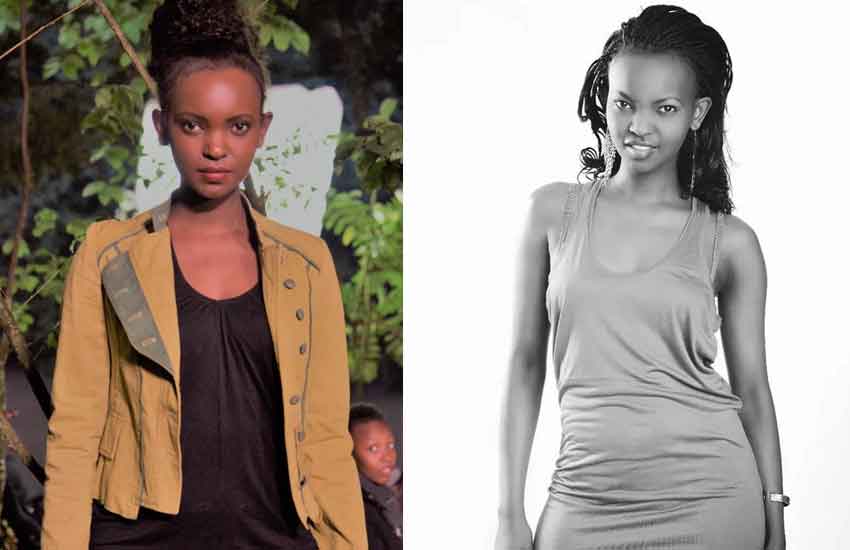 Shirleen Wangari Kiura is ….
An actress, writer, producer.
You recently got the chance to attend the 2018 Cannes Film Festival, one of the most prestigious film festivals where I understand you pitched a film idea to potential investors. Is this true?
 Yes. We competed in The Pitch at the Cannes Film Festival. It gives filmmakers the opportunity to pitch their next short film ideas to an expert jury panel for the chance to win funding. I submitted my script for my film, Dawn.
The script is set in a post-apocalyptic Africa at a time when the sun's temperatures are unbearable and disease has ravaged the world and killed most of the populace. Out of all the submission they received from all over the world, we made it to the final 20.
We then had the chance to actually pitch our film together with Jesse Kyalo whom I picked as the director. Although we did not win, we made it to the top five.
Read Also: Officially off the market: Former Tahidi High actress reveals wedding photos
The whole Cannes experience was mind-blowing, we even got to attend the world premiere of Solo: A Star Wars Story, and as a result, got to see Emilia Clarke who plays Khaleesi in Game of Thrones, as she acts in the film.
You also have another film project in the pipeline, tell us about that?
I am currently working on the feature film Captain of Coast. It is a period piece set in the sixteenth century and tells the story of the Portuguese invasion of the African coast in the sixteenth century.
We have invested in a lot of research and I already written the script. Jesse Kyalo will come on as director, the executive producer is Mehul Savani, and I will play the role of producer together with Kiboi Kuria.
However, because it requires a huge budget to make, we are currently fundraising for the project. We have just finished filming a proof of concept for the film.
It is about 10 minutes long and we shot it in Limuru and Eastleigh; we plan to push it into festivals around the world as we source for funding and to shoot the film in 2019.
 Second, we will soon be shooting Dawn, the short film I submitted at the Cannes Film Festival as we were able to get government agency funding.
Anything else that is cooking?
Last year, I had the honour of participating in the Durban FilmMart. As a result of a feature film script I developed and submitted, my script together with nine other writers were selected out of 400 scripts to participate in script pitching training.
After the training, we used the knowledge we had acquired to pitch our films to potential investors. I was able to get some interested investors and we are currently in talks.
Read Also: Tahidi High actress weds in beautiful ceremony
The film is also a period piece set in the 18th century. It is a story that will crisscross Kenya, Tanzania and Uganda while telling the story a young man called Sajim; who despite his lack of bride price, goes to great lengths to try and secure his marriage to the love of his life, Mila. We are planning to shoot in 2019.
Your most memorable and iconic role that Kenyans remember you for was the role of Shish in 'Tahidi High,' what did the role mean to you?
I got the role straight out of Mary Hill Girls High School. I loved the experience, I not only got a platform where I could grow as an actress, but it also gave me a great platform to build my brand. I also got to make lots of friends and networks in the industry.
They say fame at a young age can be a curse, how were you able to overcome the teen star curse? 
Most of us who acted in Tahidi High were very young, some of us were barely out of high school, while others were in their early twenties, so we were unprepared for fame and what it would cost us.
It also brought many opportunities, but it was not always easy to remain grounded. Thankfully, my family helped with that. I am glad that many of us from the show overcame the curse and are now very successful in the industry.
Was is tough making a name after 'Tahidi High?'
It was hard because I played the role of Shish for so long, people began to believe that was the only role I could play, that I could only play the bad girl role and nothing else.
It reached a point that I stopped going for some auditions, but thankfully I was able to get a role in international films that were being shot in Kenya at the time because they were not familiar with my role as Shish.
It took a lot of work but finally, people in the industry began to see that I was a versatile actor.  
How did you get into script writing and producing?
As long as I can remember, I loved writing. So, the progression from acting to writing was very natural. As for being a producer, it is out of necessity. You cannot survive on acting alone.