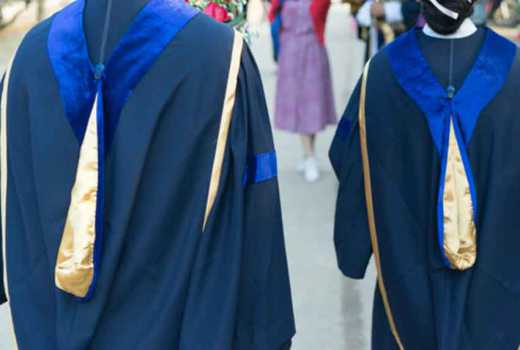 Getting a First Class Honours at the university is never a cake walk. In fact, one can count in one hand the number of students who manage this feat. But could the elusive First Class be a 'curse' in securing a job out there?
Take Onyango Olondo's case for instance.
Olondo who studied International Relations at Masinde Muliro University of Science and Technology recently took to social media to express his frustrations after he allegedly lost a job for being too smart.
In his post titled, The Curse of High Grades, Olondo lamented how his interview went south after he failed to hide his intelligence to the panel. The graduate of a reputable international institution, with sharp written and oral examination skills missed his dream job because of his 'spotless record'.
But Olondo is not alone. Moses, an administrative assistant at a local manufacturing company told Campus Vibe that his First Class Honours in Economics and Sociology from Egerton University has been his undoing.
"I've been an administrative assistant for four years. I can't move forward because I sometimes feel my bosses see me as competition," he said.
According to Dr Duncan Omanga who heads the Department of Publishing and Media Studies at Moi University, the 'curse' of the First Class is the perception that such holders will not stick for long.
"I guess it has to do with pride," explains Dr Omanga, adding that, "Most First Class students I know had ego problems." Omanga however disabuses the notion that First Class students are meant for academics.
On his part, Perminus Wainaina, CEO of Corporate Staffing, says that students need to be all-rounded, adding that personality should accompany qualification. "I think bosses will prefer personality to books. A confident Second Lower will always be picked before a shy First Class," says Wainaina.
England's Daily Mail reported in 2013 that: "Those that have fallen short of academic brilliance are often better employees because they are more rounded individuals who work well in a team."
According to the publication, education and employment experts broadly agreed that all-rounders made the best workers and human resource managers "would rather have young people around who developed other interests at university and didn't just focus entirely on getting that first."
Related Topics