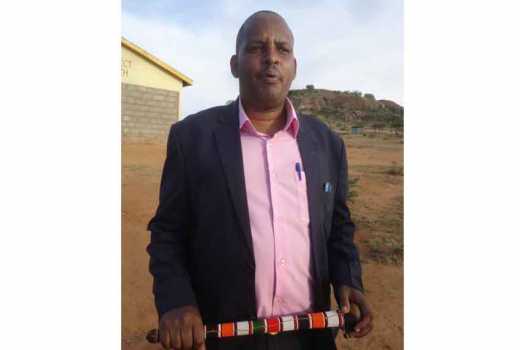 Former ODM MP is on the verge of losing 118.6 acres of land after a public auction announcement on the property located in Magadi area in Laikipia County.
According to an official from Crater View Auctioneers, former Laikipia North MP Mathew Lekidime Lempurkel was given an advance bank loan worth Sh9 million but, "He only managed to pay about Sh2 million and the two parcels will be auctioned to recover the balance."
Lempurkel took the loan in August 2014 and was to repay at an interest of 14 per cent in five years but he defaulted, the auctioneer says.
In the advert, auction of the two 59.3 acres of land situated approximately 15 kilometers past Ol Moran town, will take place on February 8. Each of the parcels will be sold outside Nyahururu post office.
"The sale is subject to a reserve price and intending purchasers must deposit 25 per cent cash or bankers cheques and the balance be paid within 30 days," reads the advert.
Lempurkel served as an MP of Laikipia North for five years but lost to Sarah Korere in the August 2017 general elections.