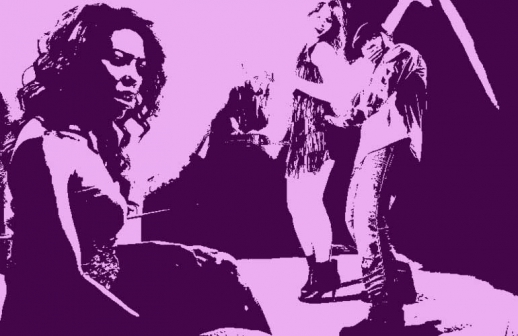 I grew up at a time when parents considered lying a sin. Growing up as young boys, we never used to tell lies — especially to our parents and other adults. We knew that lying was against God's Ten Commandments — which we had memorised in our young hearts.
This is why many kids would cross their hearts whenever they had to swear about anything. Of course this does not mean we never had liars or cons among us. A few boys would still lie — most of the time — to impress girls. This was common especially during inter visits. The boys knew how to fake it till they made it.
You would hear a guy lying about his hood. Many would say they came from Buru — then Buru had class, and those who came from the estate were revered. The estate is no longer what it used to be. The mere mention of the word Buru was enough to win you a chick — and many did win them.
Then there are those who would only lie about the weight of their wallets — especially whenever they were accompanied by a lady.
I remember one day when I had to take a lady friend out at Mandy's Restaurant — it was like the present day Wimpy. I intended — in my mind — to buy her a sausage and chips. Surprisingly, the good lady ordered chicken. I was shocked. I had to settle for soda only — I pretended to be full. After the date I had to walk from town to Buru on foot as I could not afford bus fare.
Truth is that the boy child has continued to suffer to this very day. Many young men's lives have been complicated by our West African brothers and the girl child.
And to wither all these challenges as a boy child, here is my sound advice: First, you need courage and confidence. Armed with these two, take time to visit one of the high-end clubs — say in Kilimani. Make sure you have some Sh15,000 in the pocket. Dress casual smart — no t-shirts. And wear some expensive cologne. Walk into the club around midnight — most ladies will be drunk already having spent time with some sponsor who had to hurry home to beat the curfew. While there, avoid eye contact. Walk around, as if looking for your pals. Meanwhile, study the location of the washrooms are — and that of your target. Fish for a lady of your dreams — working class. She should be 26 years and above. Approach her. At the table, talk about marriage, and your interest in family. Don't forget to mention that you are a tenderprenuer, but don't reveal much. Get her contacts. Leave her with Sh10,000 for drinks. When you meet her next time for lunch, give her some Sh20,000 for her hair.
Trust me she will invite you to her home the next time you meet. And when you visit her, please carry with you fake shipping documents — from River road. From the documents, your cargo is arriving soon, and it's worth millions. Have with you a bank letter indicating that your Sh15 million loan has been approved. Leave the letter intentionally — on her couch. Of course you want her to read it.
Then disappear for two weeks. Remember to switch off your phone. When you turn it on you will receive a flood of text messages from her. Tell her you have been abroad, and mention leaving important documents at her place. When you go to her lace to pick them, remember to be most romantic, and carry flowers.
Next time take her to a show room for — this can be arranged — and take her for a test drive promising to get her the car. Believe me she will be in love. After few days tell her your loan has delayed and the car she chose has some KRA issues. Meanwhile you will be cohabiting and your baby will be germinating in her womb. See, since our girls have decided that no romance stands without money, men have to learn to fake the money bit and continue their family tree.
@AineaOjiambo