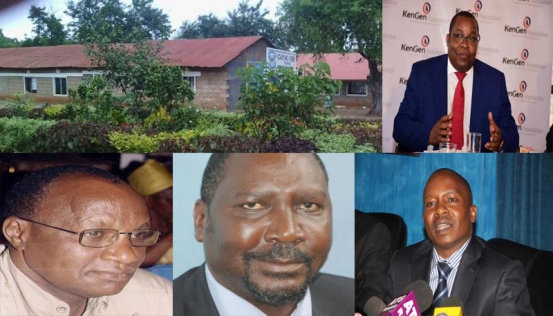 Tharaka Boys High School started as a mixed harambee school in 1969 in Tharaka division. Learners would sleep in the nearby primary school.
In the early 1970s, girls were withdrawn and the school infrastructure expanded by missionaries to accommodate boys only. The late minister for education Dr Taaitta arap Toweett, opened the renovated boarding school.
Nicknamed Tharaka B, the school was the first boys' boarding school in the area. It was in the 1970s that Tharaka High students squabbled with their sister school Materi Girls which they christened "university of fools" because they ignored their overtures and opted for top-rated Nkubu Boys High School in Meru.
Tharaka B produced the three Tharaka constituency MPs who served from 1988 to date. They are the incumbent MP Alex Mwiru and his predecessors; Murango Mwenda and Francis Kagwima — who is eyeing area deputy governor post.
Here, Tharaka Nithi Senator and Senate Majority Leader Prof Kithure Kindiki chewed books for a year without jokes until he qualified to join university for a law degree. Kindiki had scored Grade C from Lenana High School, failed to meet university pass mark and decided to repeat at Tharaka B, closer home.
Ichenga Mugao, a devolution consultant yearning to unseat Kindiki was also schooled here and shared Tsavo dormitory with Kindiki.
Mzalendo Kibunjia, the director-general for National Museums of Kenya chewed plain githeri and the occasional piece of meat here before he proceeded to St Peter's Mumias Boys.
Mukara, who has since retired was the celebrated driver steering the school's first vehicle; a green LandCruiser pickup and later, Ford truck (KWU489). He thrilled the boys on occasional rides.
There was Ngundo the senior cook and Musoni, teacher from Uganda who made sure students were well fed.
Interestingly, Tharaka B churned over 10 chiefs in Tharaka County, including Matakiri chief David Wambatu.
Other notable alumni who wore white shirts, black trousers and blue cardigans include Meru diocese Father Peter kinyua, Kitale AP county chaplain Daniel Kajiita, TSC chief accountant Japhet Kaunyu and Meru National Polytechnic Principal Mucee Rukunja.
Others are Dr Joseph Kathare, managing director of Medication Therapy Management Ltd and Jacob Mati of United Nations Volunteers in South Africa.
Related Topics