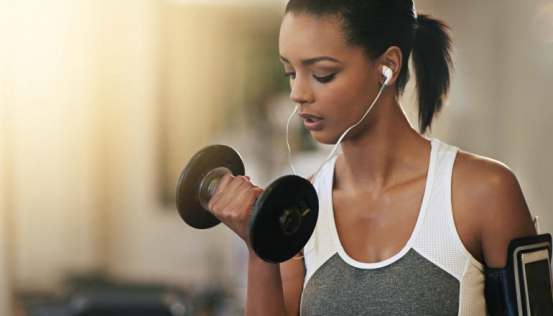 In his classic masterpiece on success titled, The 7 habits of highly effective people, American educator and keynote speaker Stephen Covey explains success in a structure that demystifies its achievement.
He says: "Habits are powerful factors in our lives. Because they are consistent, often unconscious patterns which constantly express our character and produce our effectiveness or ineffectiveness. Habits are what we do daily; and what we have practiced doing over time until our lifestyle is incomplete without it. In the words of Greek philosopher Aristotle, "We are what we repeatedly do..."
The secret of our success is in our daily routine — and that which we do persistently and consistently eventually defines the outcomes of our lives. Whether it is good or bad, if we keep doing it, we become engrossed in it, and sooner or later, it becomes part and parcel of our living. In truth, our routine is the proof of our consistency.
Remember that what we do on a daily basis translates into cumulative progress — because great success is made up of little successive successes. We cannot claim to be honest about pursuing the dreams of our lives without breaking down that pursuit into daily rituals, practices and habits.
It is impossible to achieve anything worthwhile without discipline — and discipline is the ability to follow routine until perfection. Discipline come with persistent rehearsal — until we stand out long enough to be termed outstanding. Permanent success demands that once you locate purpose, structure it into your daily routine, configure it into your week, map it out into your month and allocate goals into your year around it. It is discipline that defines legends.
Discipline acclimatises your body and mind to the atmosphere and the demands of greatness. And it does that so you can be able to both acquire it and keep it. You see, training has no power if discipline has no access to our routines. When we submit ourselves to the pain of discipline, we give proficiency a chance to shape our skills and grant permission to the power of order to shape our talents. The principles with which we govern our lives must be built on this wisdom and in the knowledge that the price of discipline far outweighs the cost of regret.
Legacy is defined by a tradition of good success. And legacy is what people will say about you when you are no longer there to defend your track record. To be legacy minded is to fine tune your spirit to succeed until you make it customary. To triumph until victory becomes a tradition. Be ruthless about your forward movement and do not compromise on your commitment to daily progress. Each day must count towards building the life that your purpose demands. And everything you lay your hands on must bear the signature of your passion, excellence, intelligence and courage.
"Whatever your hands find to do, do it with all your might, all your strength, all your power and all your love..."
Life may not always hand you what you want, but you can patiently and wittingly work your way up. Discipline and the establishment of a daily work plan is the proof of this commitment. Do not get frustrated because of what you have or don't have; frustration can easily convert you into victim thinking. Instead keep your vision locked on what you want and then find a way to get there from where you are.
Remember that what you want tomorrow is locked up in what you do today. Make today the mini version of the greatness you desire and let the sacrifices you make right now become the seeds that unlock the future you have envisioned.
In the words of American author Jim Rohn, "Discipline is the bridge between goals and accomplishments."