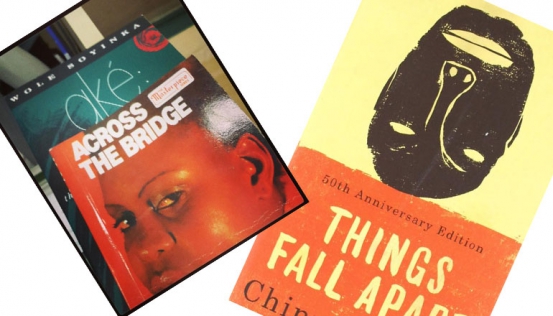 Glossy female magazines have 'SEX' on the cover, and in the biggest font possible.
All issues of the Cosmopolitan, True Love, Femina and Glamour have the word sex somewhere beside the cover model. They never slush around the feminine bush. They know women cannot get enough sex topics.
Contrary to the popular opinion, it turns out women are always preoccupied with sexual anxieties just like men. Sales are thus pushed via the promise to readers from the start that they are going to be taught the best styles possible to excite their partners.
And this ought to be the approach any writer should give when giving a book its title: Have a creative glossy cover, a catchy name. Think bout some of the best book titles; Sidney Sheldon's If Tomorrow Comes and Doomsday Conspiracy, Robert Ludlum's The Day of the Jackal and John Le Carre's The Spy Who Came in From the Cold.
Even for serious writers there is something edgy about their titles.
Take John Steinbeck's The Grapes of Wrath and East of Eden. Or Margaret Mitchelle's Gone with the Wind, Joseph Conrad's Heart of Darkness and One Hundred Years of Solitude by Gabriel García Márquez.
People remember these titles even those who have never read them.Even for books that are not thrillers, there is always room for the catchy: Erma Bombeck's, Motherhood: The Second Oldest Profession and Stephen Hawking's A Brief History of Time.
What of Kenyan authors and their works? Well, almost always most favour the symbolic, mythical, metaphoric and cryptic book titles: Henry Ole Kulet's first novel was titled, Is It Possible? How does that inspire someone to pick and buy? Then there is Stanley Gazemba's Stone Hills of Maragoli. What would you make of that title?
Many autobiographies and biographies in Kenya have titles that make you yawn. Other than Wangari Maathai's Unbowed: A Memoir, many others have sentences for titles. Take Maina Wanjigi's, Shepherd Boy in Pursuit of Virtue. Come on. Then there is Surviving the Academic Arena: My Complex Journey to the Apex on former University of Nairobi VC Francis Gichaga. From Simple to Complex: The Journey of a Herdsboy, is the bio of the late Prof Joseph Mungai. Beyond Expectations: From Charcoal to Gold told the rags to riches story of the late Njenga Karume.
Contrast these with Richard Branson's crazily cleverly titled bios and books: Loosing My Virginity, Like A Virgin: Secrets They Won't Teach You at Business School and Screw It, Let's Do It! Then there are Kenyan author's (and their publishers) who really muse stuff anyone book buff can lung for.
One of the best examples of titles with lasting power is literary icon Ngugi wa Thiong'o and his alluding novels: A Grain Of Wheat, Weep Not, Child, Petals of Blood and The River Between. All of them symbolic. This was probably inspired by Chinua Achebe's penchant for borrowing titles like, Things Fall Apart, from Irish poet William Butler Yeats 1920 poem, The Second Coming: Turning and turning in the widening gyre/The falcon cannot hear the falconer/Things fall apart; the centre cannot hold.
Any would be great African writer followed suit to give African literature some of the most unnecessarily metaphoric titles. And the power of a good title and publicity is sure to be a best-seller. Like Miguna Miguna's sensational book, Peeling Back the Mask on Prime Minister Raila Odinga and Kidneys for the King. Or John Kiriamiti's My Life in Crime, David Maillu's After 4:30 and Mwangi Gicheru's Across the Bridge.
In Europe and the United States novels whose titles are straight to the point: Victor Hugo's Les Miserables or Leo Tolstoy's Anna Karenina and War and Peace, for instance. When you pick Les Miserables you know its a study in the lives of the underprivileged in 19th century France. Anna Karenina is a story of Anna Karenina's loveless marriage and eventual downfall, period.
Teaching of Literature in high schools and universities invariably revolved around breaking down themes (colonisation, corruption and neocolonialism). Students then had to interpret the title in varied ways. Any given title undertaken in schools was rich in imagery and symbolism, which seemed to be the hallmark of great literature by African standards.
To date Kenyan authors have stuck with tradition set forth by Ngugi & Co. Fiction writing in Kenya is theme-based and individuals have a misguided belief that that they must be dogmatic.
That they must pepper their books with ideology and rich African imagery in order for the books to qualify as great reads. You don't sit down, list themes and create a story around them unless you are targeting an award with a bias towards a certain theme. Statistically many writers who considered the world's best set out to tell a good story and themes and lessons from the books are to be derived by critics, scholars and students.
But getting the right titles that sell books to readers who want to know what the book is all about at first glance, would do. Indeed, learn something from female glossy magazines.