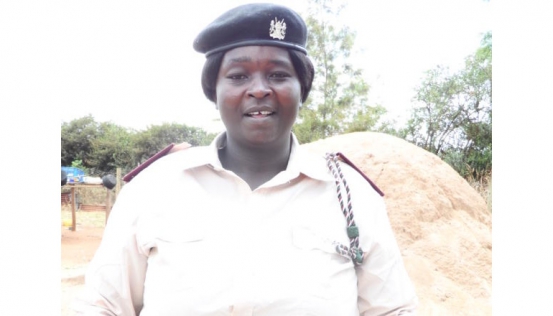 I first visited Nairobi in October of 2016 when my ministry offered me a rare chance to travel and learn. It all began with my raised hand, when the Ministry of Interior Principal Secretary, Karanja Kibicho, asked in a meeting in Kakamega if there was anyone who had never visited the city.
I raised my hand and he offered me the opportunity to spend a few days in Nairobi so that I could be exposed to the world around me and learn more.
The Jomo Kenyatta International Airport amazed me - the sight of planes taking off and landing, as well as the buzz of the airport was mind-boggling.
The flow of the traffic in the CBD, the neatness and uniformed askaris keeping things in order was a sight to behold. I wished I was a chief in the city to be part of the order.
The glass-door entrance at Harambee House was new to me and talking with my PS face-to-face was a dream-come-true.
I was chauffeured around Nairobi with a guide who kept briefing me on the roads and buildings. And then I went for lunch at Serena hotel at my boss' expense. That I will never forget, having just heard of this five-star hotel.
Carolyn is an Assistant Chief at Namuyi Sub-location in Kakamega.