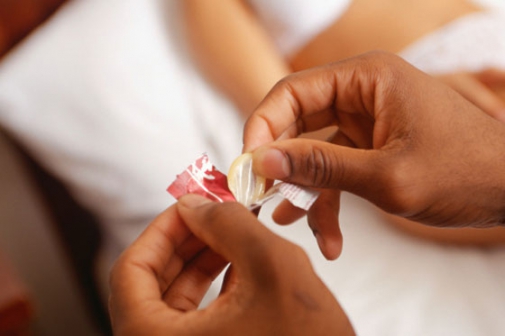 Marriage is a union that ideally should preclude the use of rubber.
Here, the cheeky notion that you should not eat a sweet in its wrapper is not that funny.
But why are married couples in Kenyans increasingly using condoms?
A 2016 research by Consumer Insight Africa revealed that 46 per cent of married women aged 26 years and above did not use any family planning method.
Among those who used contraceptives, 47 per cent said they tried condoms, making rubber the most popular family planning option among married couples.
Interestingly, the research, which aims at studying the impact of women in society, revealed that use of rubber was not related to suspicions of infidelity. So, why are married couples using condoms?
The Nairobian sought the views of city residents on this trend that was previously the preserve of dating couples afraid of making babies before 'weeding out issues.'
Darling, I have kaswende
Infected married couples and those who have contracted sexually transmitted diseases like herpes and kaswende might resort to condoms to protect their partners.
Janet Mwongeli, a mother of two who has lived positively for 18 years, recalls that, "When I met my ex-husband six years ago, he was a bit scared when I opened up about my condition. We used condoms most of the time since I already had a child from a previous relationship," Janet told The Nairobian.
Janet says that although the viral load is suppressed when one is on ARVs, most couples prefer not taking risks and hence the need for protection in marriage.
No coil in my body again
A popular FM radio presenter in Kenya announced on her social media pages that she was still using condoms with her husband despite having two babies with him.
"I don't know how people survive with contraceptives. I can't keep track of those things. I can't get an injection and there is no way I'm going to walk around with a coil in my body," she explained.
While forgetfulness is one reason condoms are a preferred means of birth control,   others suffer from cardiovascular diseases, hence avoid contraceptive pills as they might put them at a high risk for stroke, besides suffering from severe nausea.
A little longer, baby
Some men can't hold it for long during a nyama kwa nyama coitus, and rubber comes in handy in prolonging 'field events' as one Mark Odhiambo confessed.
The 45-year-old father of two began using condoms with his wife of 15 years when she hit menopause. He says that using rubber "has actually spiced up our bedroom life" and he sees no big deal in using them.
'Leather-to-leather' is messy
While some partners feel closer during 'leather-to-leather' sessions, others find it messy. Loise Chebet who has been married for two years says she is only having it without rubber because she's trying for a baby. "Condoms allows for cuddling with minimal interruption for clean-up," said the 35-year-old.
Semen causes shock, dear
A research by Dr Michael Carroll, a lecturer in reproductive science at Manchester Metropolitan University, showed that up to 12 per cent of women could be allergic to semen, some so severe it could cause anaphylactic shock after exposure.
Anaphylactic shock is an extreme, often life-threatening allergic reaction to an antigen to which the body has become hypersensitive to.
Women aged 20 to 30 years are thought to be worst affected, displaying symptoms such as irritation, itching, painful urination and eczema. But in most severe cases, exposure to semen can cause a potentially fatal allergic reaction.
Lynne Moraa has been married for two years during which she has experienced semen allergy.
"At first, I thought I had an STD because I developed a rash. This was way before I even got married. I visited a gynaecologist who gave me some pills, but they did not work. This has strained my relationship," laments the 28-year-old.