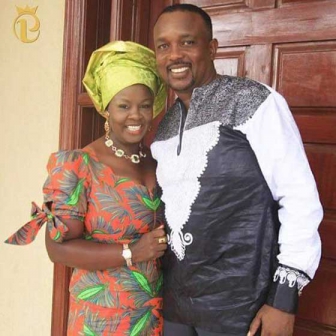 Nothing compares to the gift of family, because it is the source of life's security, warmth, joy and shared love.
Family is the unit on which all society is founded and without which we are nothing but desperate souls devoid of identity. The family unit is designed by God to allow us the privilege of belonging, the foundation of success and the all-important training we need before we become part of society.
As a matter of fact, family is the single most important influence in a child's life. It is here that we learn to trust, be confident, have good judgement, appreciate people and live with others amicably. From their first moments of life, children depend on parents and family to protect them, provide for their needs and learn how to relate. This happens before they grow to become adults. Parents and family form a child's first relationship, which in turn dictates their future relationships and social skills.
Family is one of the most important things in your life. The support and security we derive from family is pivotal in creating the confidence we need to win in life. Family not only promotes social responsibility, but also anchors the bigger picture of societal solidarity. Yes, family is the very basic unit of society and without it, we disintegrate and fizzle out.
It is paramount then to be very deliberate in protecting this vital aspect of our existence. In fact, given its vital importance, the family has priority over society and even State.
The concept of 'the vital cell of society' accurately indicates that every social model that intends to serve the good of man must not overlook the centrality and social responsibility of the family, members of a family are not exempted from this rule.
We must confidently elevate family, respect it deeply, honour its guidelines strictly and adhere to its demands willingly, if life must yield to us all the good it contains. Family is simply irreplaceable.
As we celebrate this festive season, I urge you to place family at the core of your fun and happiness. Let's prioritise family in our expenditures, plans and love. This is a good time to bond, travel, laugh and enjoy life together as you bond and make commitments. It is time to forget all our differences, little fights and diverse opinions, and embrace each other with smiles of reassurance, no matter what transpired during the year.
Let this become a time we apologise and make amends, repent and be restored to one another, because family is for the long haul. We may choose friends, but we do not have the privilege of choosing family members. In the words of Desmond Tutu, "You don't choose your family. They are God's gift to you, as you are to them." Top of the list should be sharing whatever we have with family; be it little or much, expensive or average.
Charity begins at home. The reason why God blesses us is so that we can be a blessing to others, beginning with those in our households. Find every reason to bless your family, not just with meals and fun, but by extending a helping hand like paying school fees in the New Year for those who cannot afford. Help your parents and take a day and visit your grandparents. Just the honourable act of remembering them will go a long way in endearing you to their hearts. The secret of long life is not only in healthy eating and exercise, but also in honouring your parents.
No family is perfect; you will fight, argue and even not talk to each other for sometime, but your family is your family. This season, love cherish, support, enjoy and laugh with family because when all is said and done, your life begins and ends in it.
Merry Christmas and a most prosperous New Year!