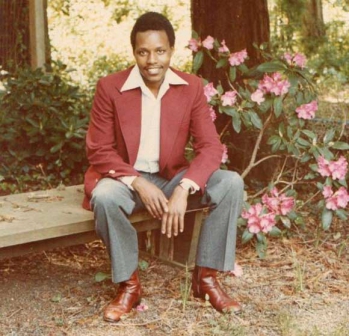 The Producers of Star Wars have made contact with Kenyan actor Bill Kipsang Rotich who voiced character Nien Nunb in the 1981-1984 movie by speaking in Haya, an African dialect from Kenya.
The Nairobian last week carried a story about Hollywood's search for him. However, Rotich has entered into a contract that does not allow him to talk about his new role in a movie that is set to be shot soon.
According to his personal assistant, Larry Peckham, Rotich is not allowed to comment on matters surrounding his involvement in the movie.
Peckham explained that the actor could not divulge details to the media as he is bound by a contractual confidentiality clause.
He added that the time limit for the gagging clause was 'short term' and he would contact the media with the details of the agreement with the filmmakers.
His nephew, Joseph Boit, confirmed that the Star Wars producers had reached out to the actor and there was ongoing discussions.
Rotich was born in Eldama Ravine, Koibatek.
He went to Eldama Ravine Mission Primary School and later Nairobi School for his high school studies. He is fluent in both Kalenjin and Kikuyu languages.
After high school, he attended a university in California where he got the role in the Star Wars movie.
Asked about the age of the actor, the nephew explained that he had been requested not to disclose his year of birth until the negotiations are complete.
"He will do it himself. He is planning to call you himself after the duration of the confidentiality period lapses," Said Boit.
According to his IMDb, Rotich, a student from Kenya, provided the voice of Nien Nunb in Star Wars: Episode VI Return of the Jedi.
Rotich voiced Nunb by speaking in Haya, an African dialect from Kenya, which created a sensation in the country because audiences here could understand what the character was saying. Rotich thus became a minor film star in Kenya for a time.
According to a report that has since been pulled down due to a request by the producers, they need him because of the "timely nature and for a movie shooting in Los Angeles."
The very first thing he says in the movie before the attack is in the native tongue of Kenya's tribe, the Kikuyu, and it translates to, "All of you over there, come here."
His job as a voice-over actor in 1981-1984 made him a local celebrity in Kenya back in the 80s.