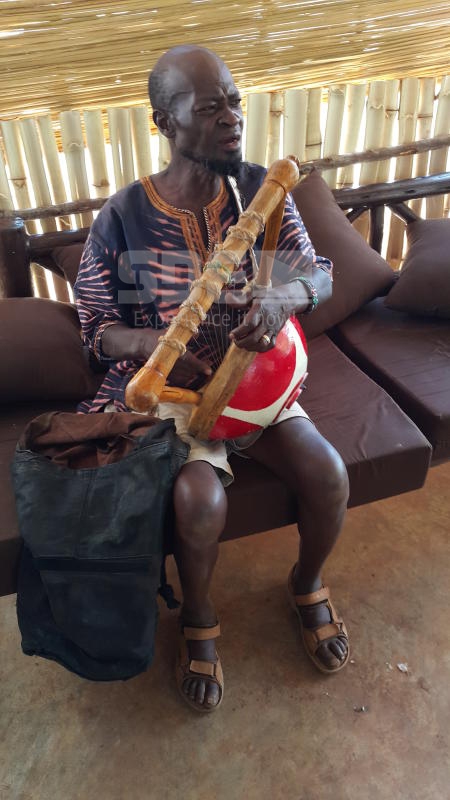 Looking back, the Koth Biro singer says he has no regrets, having eaten life with a big spoon. He is now cooling his heels in a quiet lakeside ushago.
You spent the better part of your life touring Europe, what brought you to the village?
I was born and bred in Mombasa. I never got any opportunity to live in the village. That has always been my dream. Just listen to my music; I talk more about matters bedeviling the common man who lives away from the city.
How was life in Europe?
It was not so rosy in Europe. There was a time when I was so broke and lonely in Italy and all I wanted was to return home. So, I sat down and wrote the song Salimie. I made my money through music, but life is not cheap in the West. There were very tough times.  After touring the world, things did not work out. Gradually, life changed and when I had had enough, I decided to return home.
How was the transition? Did you blend in easily?
The city has been so cruel to me. On three different occasions, thieves broke into my homes and stole my equipment and expensive studio stuff I had bought in Europe. I do not miss life in the city. In fact, Nairobi is a dead city that smells like sh*t. London is a bit more sophisticated, but the people are so inhuman. I now prefer the rural setting where I can see the lake, hills and enjoy the breeze. It is more relaxing here.
Looking back, do you have any regrets?
I have lived and enjoyed almost everything that I wanted in life; been there, done that. That is what matters.
In the 1980s, you were part of a band (African Heritage Band) that specialised in pop and music from the West. What happened?
Job Seda (Ayub Ogada) had done a certain type of music that wasn't African and I was involved in the film industry. So, I thought deeply about my life in 1986 and decided that I wanted to turn over a new leaf.  When I discovered nyatiti, I went fully African. Nyatiti is probably the most beautiful instrument on earth. What could I be without her? She is just the best thing that has ever happened to me. If only everyone could have nyatiti, there would be no war. They would sleep peacefully. There was one afternoon when Mbarak Achieng' and I were hungry, coming from rehearsals to buy some French fries in town. So, while walking along Waiyaki Way, the melody came and we wrote Koth Biro.
Do you think Kenyans appreciate your music?
A number of journalists from international publications and media houses have been here to get my story. I think the local media does not appreciate my music. It is even sad that no one cares about the plight of authentic local artiste.
What do you think about contemporary local music?
Local artistes have lost it. It is all about songs that no adult can listen to in the company of children. Remember my rendition of the song, Ciru, where I sing about mchezo wa tingi-tingi. That is wonderful music talking about how the women in Uganda are good in bed, but no one can tell from the lyrics. You have to be smart to get the message. The point is that the piece can be listened to by everyone, young or old, without feeling offended.
Who exactly is the composer of the song Ciru?
I have no idea. I am still looking for the original composer. During my visit back home in 1997, I went to the late Daudi Kabaka ready with the copyright paper work. But the old man refused to sign saying the song was not his. Instead, he directed me to check with Sukuma Bin Ongaro who had earlier told me that Daudi did the song. If you know the original composer of the song Ciru, tell him or her that the royalties are in the bank just waiting to be claimed.
Are you married, any kids? 
What kind of question is that? I do not know much about marriage, but as far as I am concerned, men have kids. Just let my fans listen to and enjoy my music, but keep my personal life out of it.