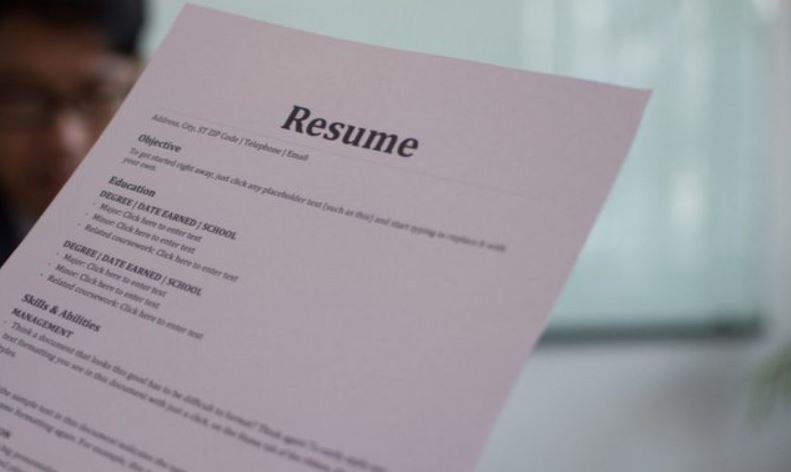 Millions of people worldwide have lost their jobs since the covid-19 pandemic. The employment market has become even tougher despite the economy slowly picking up, and companies are starting to hire. Looking for a job has become even more depressing due to the number of CVs you send daily through job websites and waiting for a response in vain.
One of the most common reasons people don't even get a chance to be shortlisted is how they present their resumes. To capture a potential employer's attention, you need to create a CV that will stand out. For starters, here are ten tips you should consider when crafting your resume.
Keep your CV short and simple, to a maximum of two pages. Since you are not out to tell your life story, provide sufficient information to get you an interview where you can talk more about yourself.
Use Microsoft Word when creating your resume and avoid fancy colours and fonts. Remember to use short paragraphs, bullet points, and headings.
ALSO READ: How to answer the most common job interview questions
Set the scene by making a personal statement. Here you have a chance to grab a potential employer's attention fast by giving a brief summary of what you offer, why you are suited for the job, and why you are interested in the role. Make it short, about 50 to 100 words. If you can, also talk about how your previous work experience or training make you the ideal candidate for the job.
Your employment history should show your current role or work experience first. Remember to fill in any gaps to avoid raising any suspicions. If you were, travelling, studying, or doing voluntary work, state it in the gaps.
Don't just list down your daily duties but instead write about your achievements, such as how you helped the company cut costs, set up a new customer complaints procedure, or any innovations you came up with.
ALSO READ: Five ways to easily spot fake job adverts
Avoid using over-used catchwords such as 'passionate' or 'motivated' since your potential employers has seen them over and over. Instead, talk about what makes you passionate, especially what you enjoyed doing most in your previous roles or voluntary work.
Aside from your technical knowledge and expertise, remember to highlight soft skills such as organisational and communication. These are vital in a candidate as companies look for a good fit for the business and existing staff.
Minimize your personal information. Don't include your marital status, age, or if you have any children unless the job requires you to provide such information. However, be sure to include your contact details.
If you have any hobbies relevant to the job, include them in the resume. Talk about how your interests and additional skills will add value to the company.
   10. Double-check for any grammatical errors and spelling mistakes, as these can lower your chances of even bagging an interview.