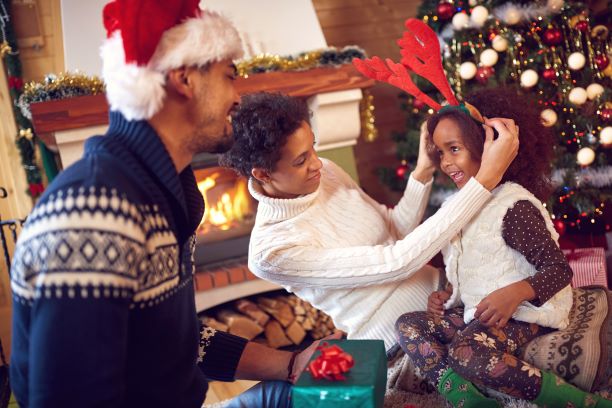 The holiday season is here and despite kids having spent most of their time at home due to the pandemic, there are tons of things you can do to keep them entertained. 
Cooking and baking: This is a great way to engage your kids and help them learn something new. Involve them from the beginning of every cooking process by letting them read the recipe instructions or even help prepare the ingredients.  
Make a treasure hunt: If you want to keep your kids entertained for hours, make a treasure map with clues of where you've hidden the treasure. To make it more fun, hide the treasure outside the house. This will keep them searching for longer. 
Painting and drawing: This is one of the best ways to have your kids show their creativity. Create a space for them with all the materials they'll require and let them go wild using both their hands and feet while painting. 
Host a movie night/sleepover: Choose a nice holiday-themed movie and invite your kids' friends for a sleepover. Also, provide them with a few snacks as well, or even make them help you make some homemade pies or pizza. 
ALSO READ: How to have a budget friendly holiday party
Book reading sessions: Pick one of your child's favorite books and let them read a whole chapter out loud. You can engage them by asking questions about what they have read. 
Make jewellery: Go to a bead shop and buy all the material your kids might need to make jewellery. This is a fun activity that can even be done by smaller kids. You can try searching for some DIYs on making good jewellery that can be used as gifts during the holiday. 
Play games: These can either be online games or board games. From trivia to pictorial games, there are a lot of games to keep your kids entertained. You can group yourselves into two and have a competition. Also, go for a game of charades. This is usually fun when everyone takes turns to guess what is being described. 
Karaoke sessions: They say music is food to the soul, and karaoke is one of the most things you can do. What songs do your kids enjoy the most? Let them perform these songs, and to make it more fun, do duets. If you want to spice up their karaoke sessions, try dressing them up as the musicians and let them act out what they do. They can go for lip-syncing if singing out the song is hard.
ALSO READ: How parents can monitor their child's social media activity
Dancing: What a fun time for your kids to show off their dancing moves. Let them choose a simple choreography that they can dance to. Also, check out some of the dance moves on Tik Tok that are trending. Record them and let them see how they perform. 
Homemade decorations: Since decorations play an important part during the holidays, have your kids help make these decorations. You can consider using household items like old CDs, paper, or kitchen ingredients and make some unique decorations. This also enables you to save money.