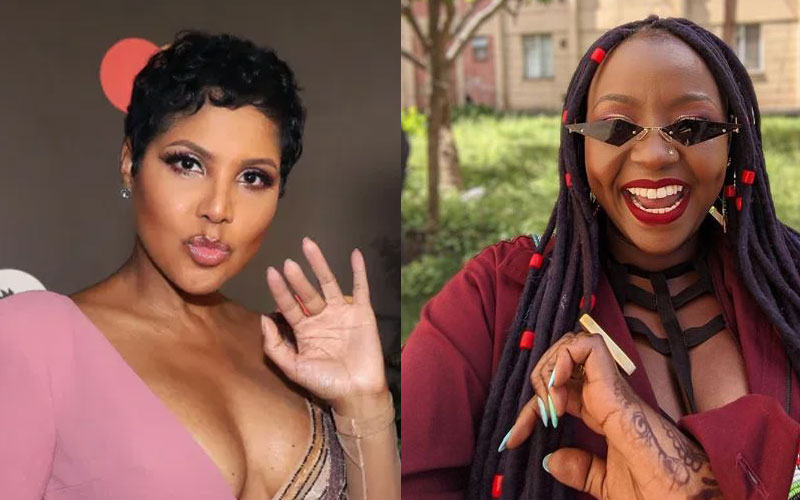 Celebrated music icon Toni Braxton has recognized Kenyan artiste Muthoni Drummer Queen's latest work.
The seven-time Grammy award winning singer appreciated Muthoni in a heartfelt tweet posted to her staggering 1.7 million twitter followers.
Braxton tweeted a video of MQD's new song Power on the morning of March 9, the day after International Women's Day.
"This one for the women who came before us, who built the world for us, who make it work for us. Congrats to Muthoni Drummer Queen #InternationalWomensDay2020, " the American star captioned the post.
The song, whose video was released on March 4 is a socially conscious track that empowers women, reminding them of their great potential and capability.
READ ALSO: Muthoni Drummer Queen reveals inspiration behind 'Power' song
"Yeah we've always been great, for a long time now; but you always debate, for a long time now, what a woman should make, what a woman should take; but you never ask a woman, what a basic mistake" the lyrics from the empowering song go.
Power addresses multiple struggles faced by women in society, from receiving significantly lower pay than their male counterparts, violence and abuse to stereotypical mentality that sees the gender oppressed.
The inspiring video prominently features an appearance from Judy Waguthii, Kenya's first World Boxing Council (WBC) Silver Super Lightweight World champion. The reigning boxing champion secured the title on May 2018 in Glattbrugg, Switzerland where she beat France's Prisca Vicot.
Braxton's fans reacted to the video, with many appreciating the song, which they were yet to discover.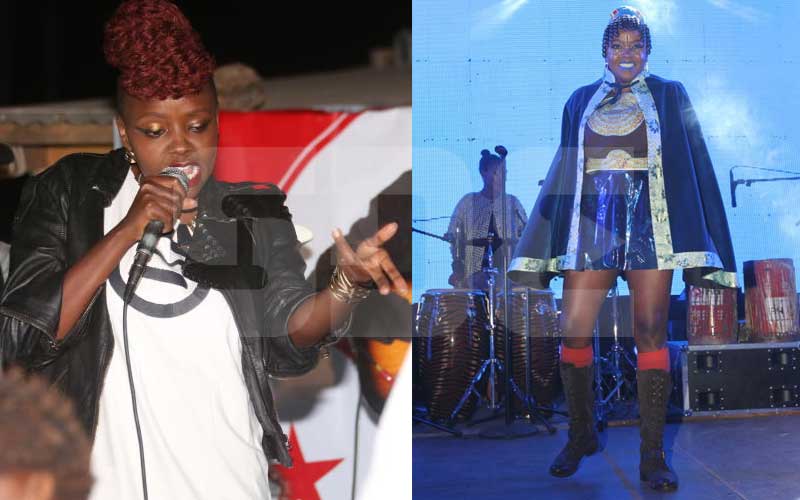 "This was so moving, powerful and inspirational! Also visually stunning! Thanks for sharing this and putting me on to something new!" wrote one impressed fan.
"Kenyan music to the world," wrote another user identified as DJ Mems.
READ ALSO: Muthoni Drummer Queen joins class of 20 change-makers, selected as TED Fellow
"Wow Toni B, I bought all your albums in the '90s and yes...MDQ is amazing too. Happy Womens' Day, ladies!" wrote Benji Ndolo.
MDQ, real name Muthoni Ndonga is the founder of one of East Africa's major festivals, Blankets and Wine, which was established in 2008.
"I want to be the Oprah and Jay-Z for music in Kenya. At the same time. I want to create something at scale, that really monetizes, that really creates income for a lot of people, for a lot of talents. I'm trying to do something that creates intergenerational wealth and really raises people's profiles, creating a new space for identity, for myself and for my peers. In Kenya, we need a structure, an industry that allows for structures to be, and to flourish. I can be a leader in that structure, in that industry, and still be an artist," said Muthoni in a 2019 interview.