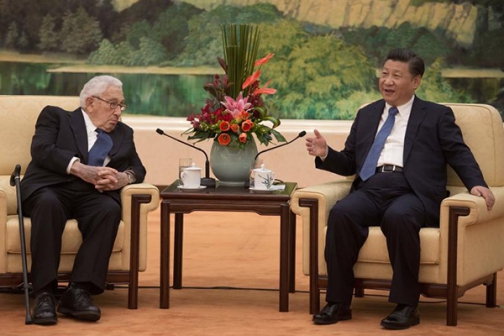 BEIJING: Chinese President Xi Jinping told former U.S. secretary of state Henry Kissinger on Friday that China was watching U.S. politics "very closely" following the presidential election won by Republican Donald Trump.
Trump lambasted China throughout the U.S. election campaign, drumming up headlines with his pledges to slap 45 percent tariffs on imported Chinese goods and to label the country a currency manipulator.
Xi told Trump that cooperation was the only choice for China and the United States in a telephone call a few days after his victory.
"The presidential election has taken place in the United States and we are now in a key moment. We on the Chinese side are watching the situation very closely. Now it is the transition period," Xi told Kissinger.
"Overall, we would like to see the China-U.S. relationship move ahead in a stable and sustained manner."
Xi met current U.S. President Barack Obama on the margins of the APEC meeting in Lima last month where he called for a "smooth transition" in Beijing's relationship with the incoming cabinet.
Related Topics