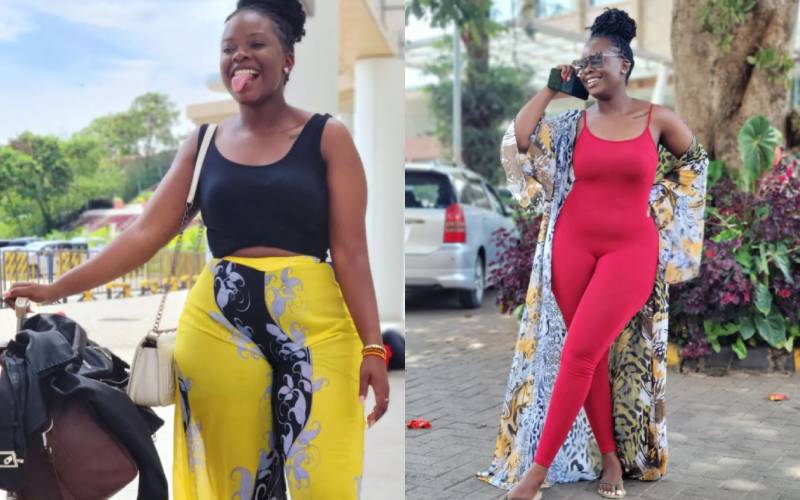 It is safe to say that singer Bahati's baby mama, Yvette Obura, has moved on and is happy in a new relationship.
Sharing the snippets of her romantic staycation with her 'bestfriend' on her Instagram, the mother of one is seen holding hands with her new lover as they enjoy each other's company.
"Took a break from the normal this weekend and went for a staycation with my bestfriend," she wrote.
View this post on Instagram
The businesswoman broke off her engagement to her fiancé, Trevor Nzomo, and announced she was single a few months ago, leaving fans in disbelief.
Giving more details on her former relationship during a previous Question and Answer session on her Instagram, Yvette said she was no longer in a relationship explaining that love in Nairobi is a scam.
"Are you in a relationship?" asked one of her fans, to which she responded, "No I'm not."
"Mapenzi ya Kanairo is a scam," she wrote.
The social media influencer admitted that she lost her engagement ring while changing for a photoshoot.
"Sad story, had a shoot at Two Rivers. While changing outfits I placed it somewhere. Within minutes it was gone," she said.
Yvette's ex said in an interview that she was the one who dumped him and was forced to accept the situation.
"For those asking, I was dumped and I accepted and moved on. I cried enough and I'm now I'm okay," said Nzomo.
Yvette first introduced Trevor to fans during a radio interview with Massawe Jappani. However, despite many seeing her man, Yvette said she would not put her relationship on social media for people to see and give opinions.
"I will never. Actually you are the one who has had the privilege of seeing him so let's keep it on the low."
Yvette's relationship with Trevor was her first public relationship since her split with her child's father, Bahati.
"Nothing serious happened between us to cause for us to break up. People fall in and out of love all the time and that was our case. I was the one that fell out of love first. Other than being his baby mama I don't like being on the limelight. I just felt I couldn't do it," she said when asked about her relationship with the singer.
Related Topics