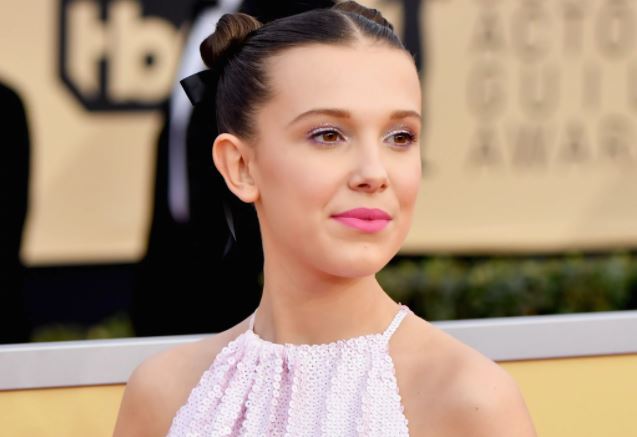 As you watch her command the screen as the younger sister of legendary detective Sherlock Holmes, it is no mystery why British 16-year-old Millie Bobby Brown is taking Hollywood by storm. Her assured performance in new Netflix movie Enola Holmes, which she also had a hand in producing, is the only clue you need as to why she is about to become one of our top leading ladies.
The actress, who is already worth an estimated Sh1billion, moved from Dorset to the US aged eight after her parents sold everything so she could pursue her dreams. At 12 she landed the part of Eleven in Netflix sci-fi hit Stranger Things. It earned her Sh34.7million an episode and – aged just 13 – an Emmy nomination. And now she is once again setting the streaming giant alight with her portrayal of Sherlock's little sister.
Unsurprisingly, her phenomenal rise has caught the eye of Hollywood bosses who believe she could soon command as much as A-listers Jennifer Lawrence, 30, and Emma Stone, 31 – who take home Sh1.3billion a film. Producer Jonathan Sothcott, of Shogun Films, said: "Millie's the real deal, she's at the top of everyone's radar. Her star is only going to soar."
ALSO READ: Three series worth bingeing on Netflix right now
In Enola Holmes, she stars opposite Henry Cavill, Helena Bonham Carter and Sam Claflin as she investigates her mother's disappearance and gets caught up with a runaway lord. Calling the young, intelligent Enola a "superhero", down-to-earth Millie is proud of her producing debut. She told the Sunday Mirror: "It was empowering. There's a set of nerves that come with it because you've experienced producers that are on your set and you just have to fit in somehow.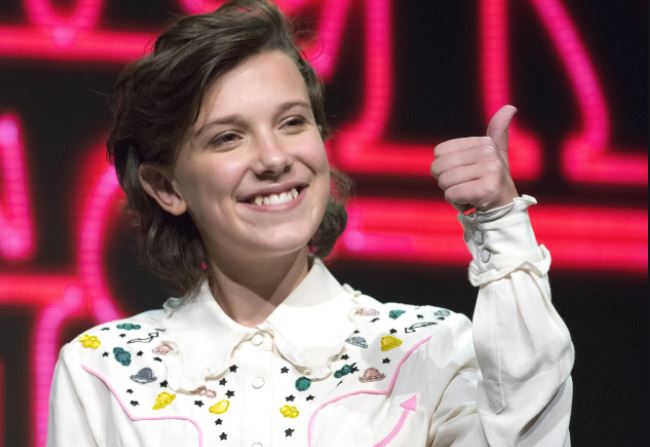 "But I had a great team, a crew that made me feel so comfortable with sharing my thoughts and ideas." She also praised director Harry ­Bradbeer, who made TV hit Fleabag. She said: "He's an amazing director, he made me very comfortable expressing my thoughts and really valued them."
Millie's parents Kelly and Robert were living in Marbella, Spain, when she was born. The family moved back to the UK when she was four and settled in Dorset. She showed early promise in school plays at Pokesdown Community Primary in Bournemouth. After recognising their daughter's talent, the couple moved the family to Florida when she was eight. Millie enrolled in a weekend stage school and, aged nine, landed a TV role playing a young Alice in Once Upon a Time in Wonderland. Then an agent urged the family to move to Hollywood.
ALSO READ: Wanuri Kahiu lands in Hollywood to direct 'The Black Kids' adaptation
Once there, Robert was introduced to British-born manager Melanie Greene, who saw Millie's talent immediately. The youngster quickly landed bit parts in NCIS, Mod- ern Family and Grey's Anatomy, and was shortlisted for bigger projects such as Spielberg's The BFG. But she kept missing the starring roles. With Hollywood taking its financial toll, the family took the agoni­sing decision to return to the UK. Millie hit her lowest ebb after an unpleasant experience with a casting agent.