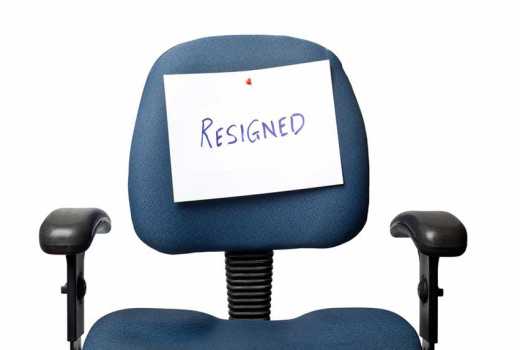 My friend Vince works with a multinational tech company in Nairobi and has been lining up his plans so he can finally make the leap from employment into entrepreneurship. But he has been in 'planning mode' for almost seven years now.
On the opposite end of the scale, I know people who quit their jobs with nothing - no plans, no savings and no fear. And while it is normal and natural to idealise these giant leaps of courage, is there a right or wrong way to make a switch from employment into being your own boss? One of the things at the forefront of people's minds when they are considering entrepreneurship is the financial aspect. And while we tease friends, like Vince, about taking such a long time to make the leap from employment, reality tells a different story.
 Get that loan ahead of time
Wanjiru Muriuki, a media professional-turned-personal financial specialist left the corporate sector five years ago. Since she had a list of clients she had worked with for over a decade, she expected to make a seamless transition into her own practice. But she often says that as soon as she started sending emails and making calls without the backing of the company she worked for, the response rate dropped ten-fold. She experienced first-hand, just how difficult it would be to reach the level of success she previously had.
No stranger to working hard to prove herself, Wanjiru was ready to build a pipeline - all she needed was a bridging loan to finance the equipment she needed. However, as soon as she approached her bank, who she had banked with for 20 years, and which had previously tried to sell her loans, credit cards and all manner of credit facilities, almost every 3 months, they turned her down.
Wanjiru advises her clients who are considering leaving employment to shore up capital or take that loan before they give up their paycheck. She also tells aspiring entrepreneurs that because they may not start making money immediately, they should consider keeping aside at least six months of loan repayments.
If you have family or other financial responsibilities, you need to be very clear on how to keep afloat for the period you will have given up your income. Do you have property or assets that you could liquidate if you needed to? Or do you have enough savings to tide you over the difficult periods?
 First establish yourself as an authority
Say you have worked with a well-known organisation and built your brand as a formidable professional. Sometimes we make the assumptions that we can seamlessly transition this brand when we leave employment. Like Wanjiru experienced, this is not always the case. While it's a delicate balance - you cannot approach clients on a personal level as it may be in contravention of your employment contract - there are ways to build your personal brand.
One of them is to establish yourself as an authority - speaking engagements, writing articles that establish you as a thought leader and being more present in industry events are a good place to start.
It is brutal
'Being your own boss' has to be one of the most misused phrases in the history of entrepreneurship. Whether we are talking about working when you want to, from where you want to, the freedom to choose how you spend your time - the way we describe entrepreneurship overly simplifies just how hard it is to get your gig off the ground, leave alone self-sustaining.
The self-employment option is often glamourised. "It is hard, back-breaking and anxiety-inducing. Most times you don't know where your next check is coming from, yet your vendors are constantly blowing up your phone because they want to be paid. And you cannot tell them to wait until your own clients pay you. There are days when I wonder if I should go back into employment," says Joseph Muindi, owner of a HR resource firm. Most people agree - the more realistic we are about how much work it takes to build success, the more prepared we will be about how much time we will need to pay to the planning phase.
The bottom line is - there is no right or wrong way to make the transition.
For some, it makes sense to run your gig as a side hustle until it stabilises and for others, a clean break makes more sense. The key is in being as honest as possible with your particular circumstances and constraints.