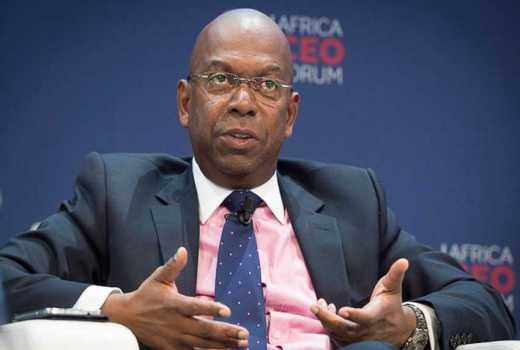 Bob Collymore, Safaricom CEO:
MAKING A GREAT CAREER FOR YOURSELF
Are your skills important in today's world?
Get to the front of the curve. Read. I always tell my team, "I mustn't know more about stuff than you.
You have to be smarter than me. If you aren't smarter than me, then why would I need to hire you?" You need to stay ahead of the curve and there is no excuse for not doing it, because everything is online these days.
You need to ensure that you are skilled to do the jobs that exist today. If you ask how many people getting out of the university today are familiar with things like artificial intelligence and data analytical skills, they are very few.
Many of them write letters to me asking me to give them a job since they have a Bachelor's Degree in communication. I do not need that. However, if you have data analytical skills, I will hire you today.
Young people therefore need to move away from the trend of wanting to have a BCom degree or becoming a lawyer.
With the 4th industrial revolution, it is not just blue collar jobs that will disappear. Many white collar jobs will also disappear. You are not going to need lawyers to do everything they do today.
A lot of it is very laborious and you can get a machine to do it. The same goes for investment analysts. You will get a machine that can trade much faster than human beings can trade. A machine can trade 24 hours a day, and can trade by the second.
There is no shortcut
Millennials believe that once you get employed, it will take you a matter of weeks before you get the corner office and get the land cruiser. We forget that in all ages, especially in this one, everything takes time.
Whether you want to become a basketball player or a CEO, you have to put the hours in. You do not become a good photographer if you do not do 20,000 hours behind that camera. Shortcuts tend to lead people into a lot of problems, often legal problems.
My earnings were not a secret to Kenyans, but you can see that at the ripe old age of 59, I am not hugely wealthy, compared to other people. But do I consider myself a failure? Of course not.
I do not want to find a shortcut to riches, because they are not the goal. Unfortunately, a lot of people think there is a shortcut to it. You have to work hard.
Nancy Muthoni, host of KTN's Property Show
INVESTING IN PROPERTY?
Do not get caught up in the con game.
Home ownership has become a fashion statement. Because of this, there are many dishonest people selling ghost houses to gullible home buyers.
People do not understand what one requires, so someone can come up with a story and many will believe it.
Buying property should not be rushed; sometimes you are just not ready and sometimes it is not the right property.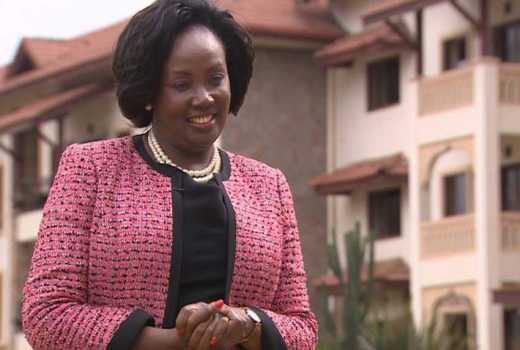 You must visit the site before you commit to buying the property. Whether you are buying it off-plan or buying a house that is under construction, or a ready one, you need to see it.
 This is before you make any payment. If someone is asking you to pay an amount to go and see a house, that should be the number one red flag.
You can even go to the site without the seller, because if the seller is dishonest, you may just uncover some lies on site.
Check out the developer
Check out your seller. If it is a developer, have they done any existing developments? If they have not, do they have all the approvals required?
After double-checking that the developer has all the approvals required, check the sewer details. Who is handling it? Where is my water coming from? After that, understand the financial model the developer is using.
Is he building with your money? Because if he is building a whole estate with your money, that project will stall along the way.
Is he somebody with means? Is he getting a bank to finance the project? Where is he getting his money from? If you feel like, for example some windows are too small; get an architect who will tell you if that ventilation will work.
 STARTING A BUSINESS?
Andrew Gwadiva, head of investment and portfolio management at Chandaria Industries
Have a financial forecast
It will not always be sunny in the business world, so you need to be ready for rainy days. Have a cash reserve of up to six months projected expenses that you can use in case of unexpected shortfalls, and in case you need to make unexpected big purchases. This can be in form of cash or short-term treasury bills.
 Negotiate everything
Ensure that you are not missing out on opportunities to pay less. Always manage your expectations so that they are realistic, but you find that a lot times the asking price is not fixed or the final price.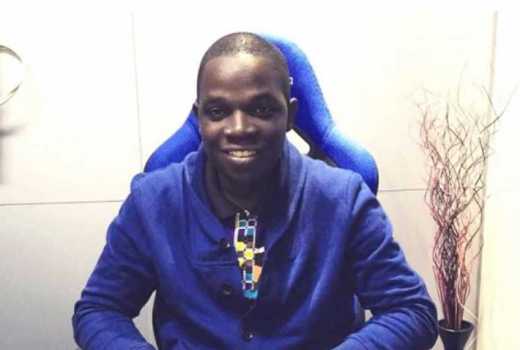 Do your research and find leverage where you can so that you are in a position to negotiate reasonable and save on those vital coins.
  Expand wisely
We have seen big companies suffer simply as a result of unwise expansion strategies, yet small businesses are at an even greater disadvantage when it comes to this.
They have less access to funding and so any decision for growth must be well-planned and well-executed, because failure is not an option.
 Expansion for many has resulted in death of the companies where the opposite was intended. Consult experts, be honest about your finances and ensure you can finance all the costs that come with growth.
 WANT TO INCREASE YOUR SAVINGS?
Kellie Murungi, the general manager at Lattice Training
Break emergency meals into bite-sized pieces
Haba na haba hujaza kibaba. When people hear that they should have three months' worth of your expenses saved up in an emergency fund, it looks big.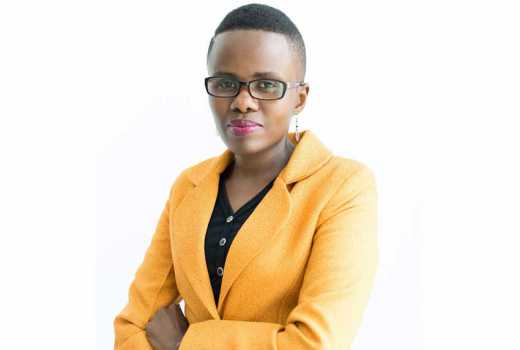 However, if you save a little every month without fail, after one or two years you will have quite a lot of money saved up. Do not look at the whole amount, look at putting a little on the side every month. This is besides your monthly savings.
 Do not bite off more than you can chew
Gauge your appetite for risk. Some people join saccos, save, then borrow to acquire assets. You can do this if you are borrowing to invest.
 Just make sure that you can repay the loan, whether or not the investment pays off, because even if it does not, the sacco will not care – they will want their money back. The most important thing to remember is that if you intend to build wealth on a salary, you will need patience.
 RESUSCITATING YOUR BUSINESS?
Maurice Korir, CEO of Fountain Enterprise Programme (FEP) Holdings
Build a crisis team
The business turnaround team should consist of a mix of internal, external, existing and new employees.
It is difficult to have the change leader coming from within. Even if you run your business alone, you will probably need some help from outside. You can even for a favour from a knowledgeable friend. Most of the time, the change agents have to be external, but don't leave it only to the new people.
Turnaround is a team effort. It is very important to signal that a change is happening and that change must be visible.
Blend the teams that you have as you work. Look around and see who is good and keep them, but on the other hand there are people who might resist the change and it will be very expensive to keep them, so you have to let them go.
Take stock
Examine the hurdles and the proposed solutions in detail. Talk to leadership and management and all staff depending on size of the organisation.
Don't ignore the shop floor staff –the people on the ground who actually do the work, like technicians. This may create room for baseless speculations which may suppress staff morale.
Review the books of accounts, market, get to know all the problems and solutions and collate the information. A lot of the solutions lie with the staff. This will help you find out the problem(s) but also find the good things about the entity.
 MAKE YOUR PASSION PROFITABLE
Emmanuel Jambo, top photographer
Keep your standards high
To build a name for yourself, consistency is key. How good your work is should never be dependent on the price you charge for it.
Determine your quality and the standard of service you will be providing and stick to it. With time, your returns will be commensurate with the kind of work you are putting in.
 Act with integrity
You might have to walk the extra mile every day in order to get to where you want to be. You might find yourself having to work for free in order to get your work out there at first, which is not easy.
I did that, and it got my work out there where I wanted it.  Even after you have made a name for yourself, some clients will ask for favours and you may have to comply. A lot of times this means giving extra time. Act with integrity and walk that extra mile.