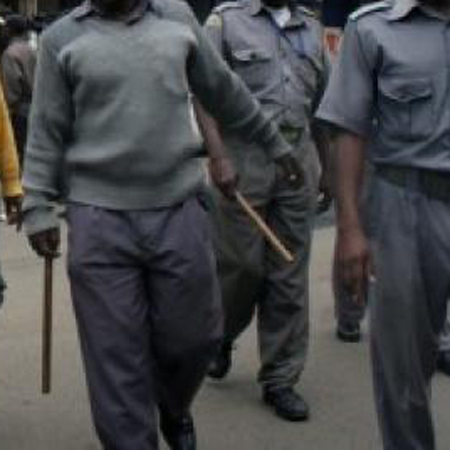 Over the years, I have developed a love-hate relationship with our city askaris.
Sometimes they can really be sweet angels out to fight and stem crime to ensure that we are safe and secure. And then there are the annoying days when they become these 'evil' beings, harassing and bullying everyone around.
I hate it when they chase hawkers from one street corner to the next, as if these poor people struggling to make a living are armed and dangerous terrorists.
I once saw this county askari roughing up a mother who had a small kid on her back. The child was wailing as the mother pleaded for mercy. But the kanjo turned a deaf ear, descending on the hapless woman with a rungu. Such a barbaric and piteous scene.
A pal once confided in me that the askaris are trained to be hard, and that is why they tend to be cruel and merciless.
But what takes the cake is how good they are at being snobs! Yes, they arrest you for the slightest and pettiest of offences then stiffen up like deadwood when you plead for forgiveness or ask for a second chance.
It's like you are not even there, you could as well be talking to yourself in a locked bathroom! They ignore you and pretend to be busy on their ugly, brick-heavy, walkie-talkies. I suspect they are even worse when dealing with Asians.
A few weeks ago, a pal of mine was taking pictures at Parklands City Market. The photos were for a class project she was working on.
A lady county askari approached her demanding to know what she was up to.
My scared pal tried to explain that it was for an assignment.
But the kanjo woman went all deaf on her, fidgeting with her cheap phone as if she was the heroine about to save Nairobi from an invasion of aliens! Frustrated, my friend pleaded with the askari, only to be curtly waved off, as if she was some petty thief caught red-handed.
It took a lot of pleas (lots of poles and tafadhalis) before the unfeeling askari finally relented. Not even volcanic lava could melt her cold heart!
I don't get it. Is it a racial issue or should we always expect the worse from our supposed law enforcement officers?
Related Topics