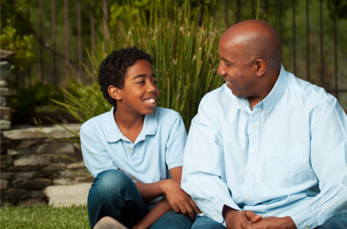 When I was growing up, we had all types of people around us. Some rowdy kids, some indisciplined type and others of high values and morals. Of course a child's moral compass is very much determined by the parents. It bothered me a great deal that while some boys were too naughty even
in the presence or the knowledge of their parents, they did so without the fear of being reprimanded. Their parents were indifferent towards their misdemeanour, in fact the parents were in more need of reprimanding. This however was not the case in my mother's house. And to date I am glad I grew up with a strict mother.
As I look back now, I appreciate that not everybody has the privilege of understanding what is good, important, beneficial and right. Some people have along the way lost their consciences, replaced their goodness and exchanged their sobriety with a corruption of the soul to a level that is inhuman.
Others didn't even have the opportunity to learn the right thing or the right way and as a result, what others call right, they call strange and unnatural. This is the paradox of our society and we must find wisdom to live with it or perish.
Staying level headed
First and of necessity, we must agree and accept that we will always hold divergent opinions from each other. Rather than get offended by my strange views that may actually be antagonistic, even dangerous to yours, accept that we don't see eye-to-eye and then seek a solution from that perspective.
Never waste time trying to make everybody see what you see, agree with how you see it and do things how you do them. It is a waste of time to imagine that all of us can be the same
In fact if two of us are exactly the same, one is irrelevant. So let us allow the differences in opinions, in perspectives and in views. Our strength is more in the diversity not in the similarity.
But while at it, let us not allow the arm of the devil to steal our future, threaten our existence and taint our reputation. We are an honorable people, with noble virtues and faith in the dignity of humankind.
We should never accept to be bullied or cowed by loud mouths who have lost direction and possess no reason for living. Let us be proud of our vision, our heritage, our direction, our passion and safeguard our hospitality.
Let us never hesitate to deal decisively with harmful, toxic and dangerous people whenever they pose danger to us. We owe that to our children.
Tolerance is not self sacrifice, it is not self offering and it is not self denial; so another person can tread all over you, it is agreeing to disagree and living together that way. If this kind of agreement is still impossible, precautionary measures are in order to protect ourselves and our destiny as a proud people.
If somebody has a problem with you, its their problem not yours. It is a reflection of their heart, not yours. The repercussions should be on them and not on you. As you solve it, don't get caught up in it. Even if it has boiled over into your space, it still is not yours. Help solve it but don't lose your mind over that issue.
Stay level headed. Keep your peace of mind and rise above the noise, above the crowd, above the threats and above the confusion for only then can you solve that problem. You have a responsibility to ensure that nothing ever grows to be bigger than your capacity, your calm and your collectedness to deal conclusively with it.
And in everything, always know this one thing, there exists wisdom for every situation however dire.
The power of within
Crisis does not come to test your might, it comes to test your wisdom.
Every crisis is an exam not merely of intelligence but of wisdom. I believe that the future of us as a people is not just pegged on technology and in science, if is it, then we have no hope of ever joining the leading nations. Rather it is in wisdom! Wisdom on how to live the African life, in Africa, the African way.
Solving our problems by wisdom that applies to us and using what is familiar to our people to advance ourselves. It is using what we have instead of depending entirely on foreign know-how that doesn't understand, appreciate or comprehend the uniqueness of our dilemmas and the special needs of our society.
Think about it: by wisdom; not by superior weapons, we overcame the terror of colonization and by it we shall live free, we shall overcome every crisis in the present and against all odds, acquire a seat at the table of men. There is no problem in our nation, all we need is wisdom!
Those that look superior, seem ahead and those that threaten our existence are nothing in the face of our wisdom! They may have intelligence and counter intelligence; but we have wisdom. Wisdom is more precious than weapons of war; it is better than riches, and better than strength.
It is of more value than resources and precious stones. By wisdom our cities shall be safe, Africa shall grow, its people prosper and its crisis shall be solved.
Finally, stay safe! Never fear problems and those that cause them. Whoever has decided to cause you harm has neglected, rejected and forsaken the awesome privilege of being your friend.
We shall solve every problem and ensure our land is honorable, safe and peaceful but the fruits of that will always naturally go to the friends of peace, friends of our progress, believers in our well being and genuine supporters of our greatness.
Let us not relent in protecting what we believe in regardless of what others think. Our greatness and destiny is not in the hands of rowdy neighbourhood kids, it is in our hands, it is for us to decide.
Our future is not ahead of us where roadblocks can stop us from accessing, it is inside us and no one can ever take that away from us! Stay blessed and I am always praying for you!
[email protected]
Photo: parenting4tomorrow.blogspot.com
Related Topics