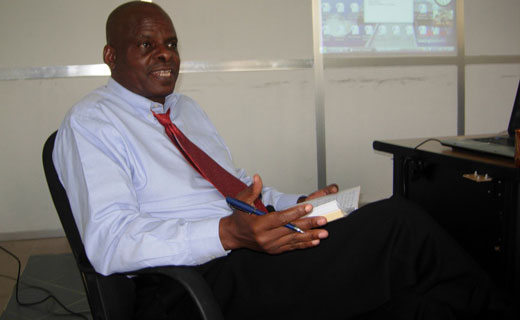 Veteran journalist Jerry Okungu, 61, has died after a long battle with cancer. He died Tuesday while undergoing treatment at MP Shah Hospital in Nairobi. Okungu, who until his demise was a columnist with the Star newspaper, had launched the Jerry Okungu Prostate Cancer Forum, which eventually turned into a fund.
This fund is aimed at helping people from marginalised communities in need of screening for prostate cancer. Okungu was diagnosed with prostate cancer in 2011. He left Nairobi in mid-June, 2011, to the US to seek further treatment.
Born in Awasi, Kochogo village in Central Nyanza, he began his journalism career in 1986. Okungu is widely known for spearheading major events, among them the launch of the East Africa newspaper in 1996.
He also served in the World Rotary President's Media and Communications Advisory besides chairing the African Council for Communication in Education. The veteran journalist also served as council member of the Marketing Society of Kenya and Vice Chair of the Public Relations Society of Kenya.
We at SDE send our condolences to family and friends. May he Rest in Peace
Related Topics