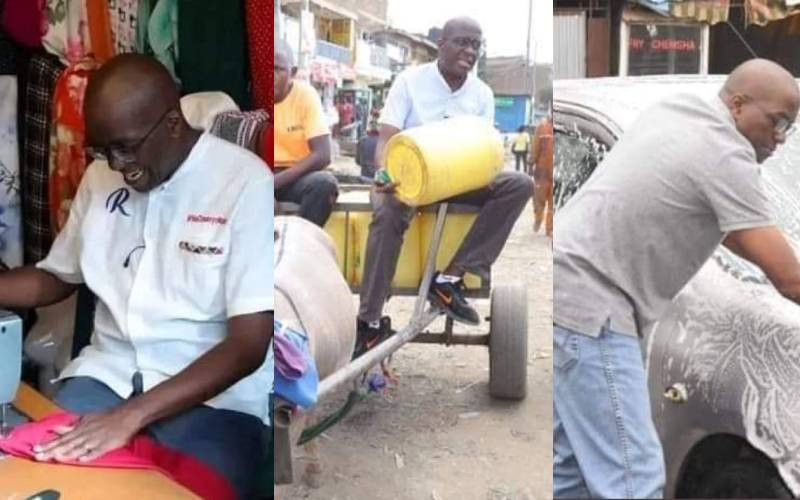 It is election season, and politicians are spending day and night devising ways of wooing voters. In the past, we've seen political candidates hold rallies and campaigns in different counties and flatter voters with promises to drive their decision when voting.
However, in the digital era, candidates use their social media accounts to pass their messages across to the masses. They say actions speak better than words, and Nairobi gubernatorial candidate Polycarp Igathe is putting the quote into use.
The former Nairobi Deputy Governor has become the talk among Kenyans on Twitter following his tactics to lure voters. From washing cars to hanging onto matatu doors to selling boiled eggs and chapatis, Igathe would not stop at anything to achieve his goal.
Despite critics judging his antics on social media, the former Vivo Energy Managing Director says he designed the first phase of his campaign to root himself into the daily lives of Nairobians.
"People should get used to seeing me because that is how things will be even when I become governor. I will be serving you your menu, not the menu of the chef."
"Every pump attendant of every fueling station knows me, every bookshop seller knows me and every customer of Equity Bank who is a micro trader knows me and they are ready to vote for me," said Igathe.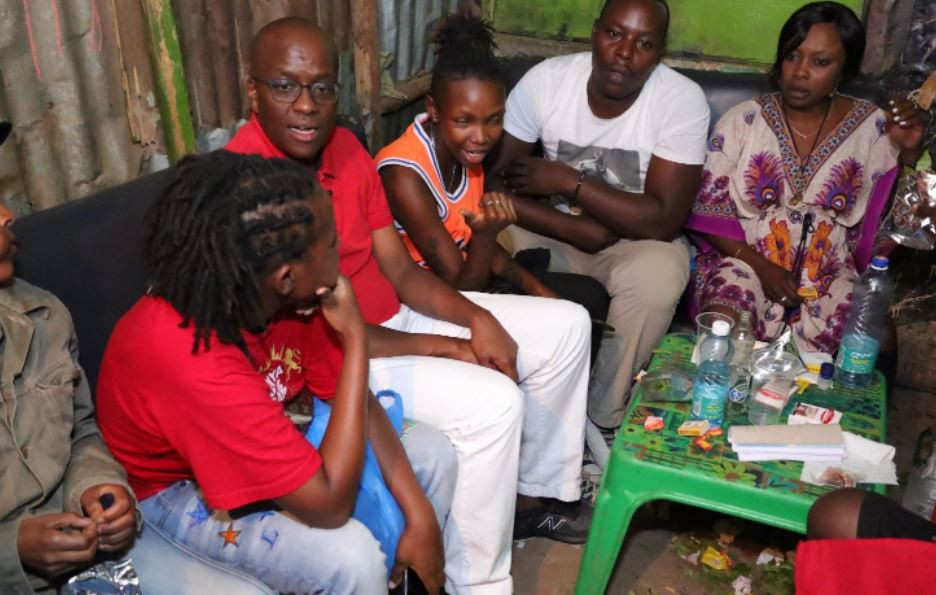 As Igathe continues to entice voters with his antics, the ruthless nation of Kenyans on Twitter (KOT) has been on his neck, saying he is overworking. Here's how some netizens reacted:
Real Njeri: I wonder whether Polycarp Igathe is free to baby sit this weekend. Hawasumbuangi bora tu washibe.
Lucia Musau: I plan to go to the salon tomorrow; why am I telling you this? I'm just putting it out there in case Polycarp Igathe is on shampoo duty
Chris M: Any emails after 3PM on a Friday will be responded to by Polycarp Igathe
RookieKE: Got to the gym this morning and was told that workouts were cancelled. Polycarp Igathe had worked out for all of us. Sweet!
Jacquie Ogada: Looking for Polycarp Igathe to retouch my locks this weekend
Rick Harmony: Polycarp Igathe, University of Nairobi is having their exams today. Please come and do the exam for us.
Kanda Tililei: Nairobians beware there is somebody known as Polycarp Igathe he can easily walk into your house as early as 5am to cook breakfast for you and even wash your utensils.
Crazy Kennar: Polycarp Igathe has told me that I stop acting from tomorrow he will assume the role of Crazy Kennar and he will be doing all the vines on my behalf.
Muriuki Eugene: If Polycarp Igathe existed 1000 years ago he would have volunteered to die for our sins.
Mr Right Ke: Leo nimepanda mats za Githurai nikapata Polycarp Igathe ata ndo driver, don't be surprised if that guy wins.
Daktari Mrefu: Got to hospital today and no patients. Was told Polycarp Igathe has discharged all our patients for us
Njuguna: Manchester united was such a mess last season such that even Polycarp igathe couldn't score on our behalf
Omwoyo Maranga: It's lunch time, Polycarp Igathe ashaunda githeri, just bring ovacado.
Egline Samoei: Dear Polycarp Igathe, I have tried reaching you but all in vain. I have dirty clothes to wash this weekend. Could you kindly come to our river & help in cleaning? There will be other several people washing too and it will be great opportunity to mingle with mwananchi.
Hedie Sifuna: Feeling sick today, wondering if Polycarp Igathe can cover my shift for tomorrow. I trust no one else.
Related Topics