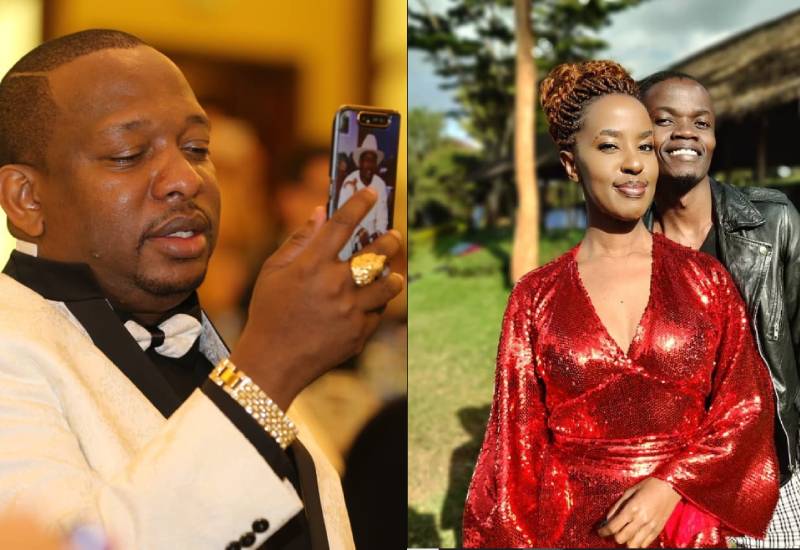 Last night, the internet was lit up by photos of Former Machakos first lady Lillian Ng'ang'a on a night out with her boyfriend, rapper Juliani and their friend, human rights activist Boniface Mwangi.
Images of the couple were uploaded on Instagram by Mwangi, who accompanied the cosy photos with a lengthy, heartfelt caption urging fans to "go where they are loved".
"Life is short, don't let religion or societal expectations make you stay in an unhappy relationship. Go where you are loved. If you have loved once, you can love and be loved again, Mwangi wrote in part.
He added: "I'm here to offend those men who behave like their partners are personal assets. Assets are dead things, they have no feelings or emotions. Partners have flesh and blood, they can move on and you can do nothing about it. Money doesn't make a man, manners do."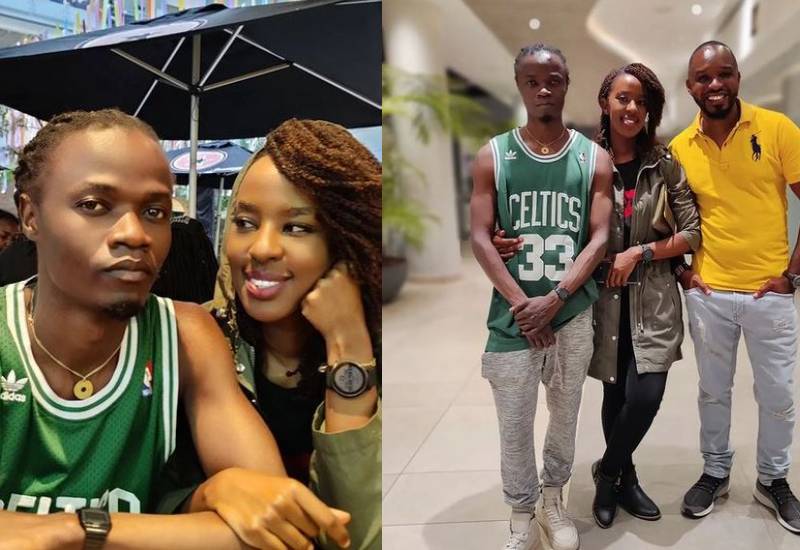 The pictures, which included a sweet snap of the newly public couple embracing were widely circulated on Instagram, Facebook and Twitter.
They also sparked a discussion on the body language of the popular Utawala rapper, who remained with his hands clasped together in most of the photos.
"Hapo sawa kabisa," rapper Nonini commented supportively.
"Anashikwa alafu anajishika," wrote former Churchill show comedian Zainabu Zeddy.
Popular personalities, radio host  Maina Kageni, and rapper Philip Obudho alias Nebulezz also reacted.
"Akiyaooo," Kageni jockingly exclaimed.
"Get yourself a woman who looks at you the way she looks at him, aki that look," Nebulezz wrote in a post on his own Instagram handle.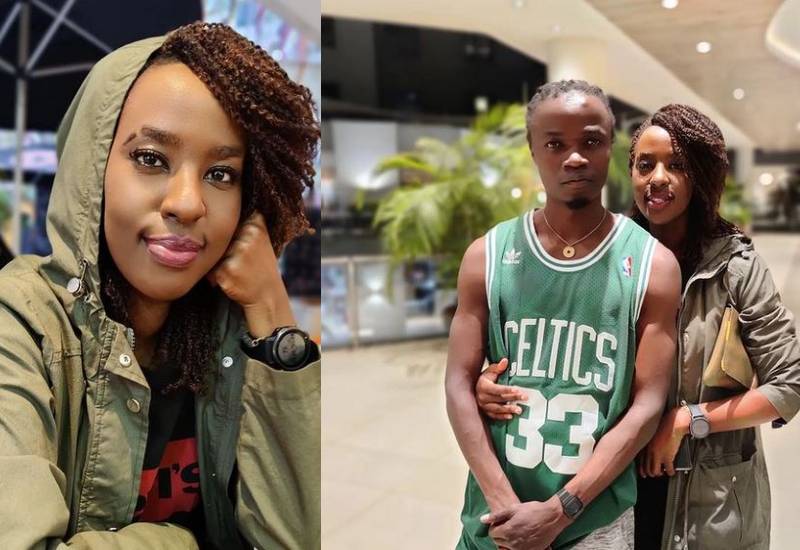 However, out of all the reactions, the one by Former Nairobi Governor Mike Mbuvi "Sonko" seemed to get on Lilian Ng'anga's nerves.
"Aki si poa, stop hurting Kavaluku just move on in peace, you are now endangering the life of msanii," Sonko wrote to his 930,000 Instagram followers and over 2 million Facebook followers, telling Lillian to stop hurting her ex-partner.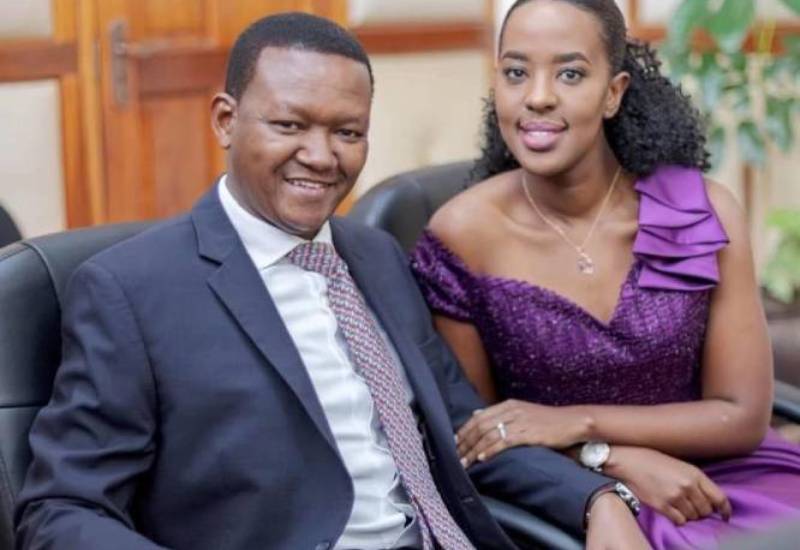 Taking to her Instagram handle, the ex-girlfriend of Machakos Governor Alfred Mutua posted a screenshot of Sonko's statement, condemning it as "unfair to women."
"My main concern from Governor Mike Sonko's post is why he would think I am endangering Juliani's life. The photos as shared yesterday by our friend Bonnie were not in any way meant to hurt anybody," Ng'ang'a wrote.
She added: "Would the sentiments be the same if it was the man who was now dating someone else? I am 100% sure it would not. Society must be fair to women. Also, if you read this post and do not see the main issue that requires discourse, you are failing your sisters, your daughters, your women friends, etc."
The viral images come a month after Juliani recorded a statement with police regarding threats from unknown people.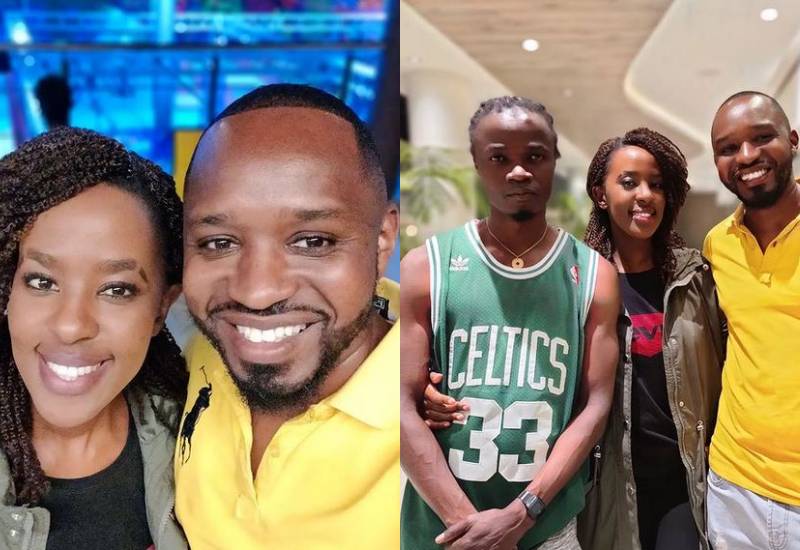 "My very good friend Juliani was threatened yesterday. Someone called him and texted. He told him to stop taking pics posed with his friend Lillian Nga'ng'a, and if he continues, they will kill him. He has recorded a statement at Kileleshwa Police Station." Boniface Mwangi wrote on Twitter in September.
Ng'anga and Mutua announced in August that they had decided to split amicably after a ten year relationship.  Both parties stated that they would remain friends and continue to work together after their break-up.
"Lilian and I have been a blessing to each other. Two months ago, we decided to slowly disengage. We are in amicable terms and remain very close friends. We will continue to talk, meet and share ideas constantly," the Machakos governor wrote on social media at the time.