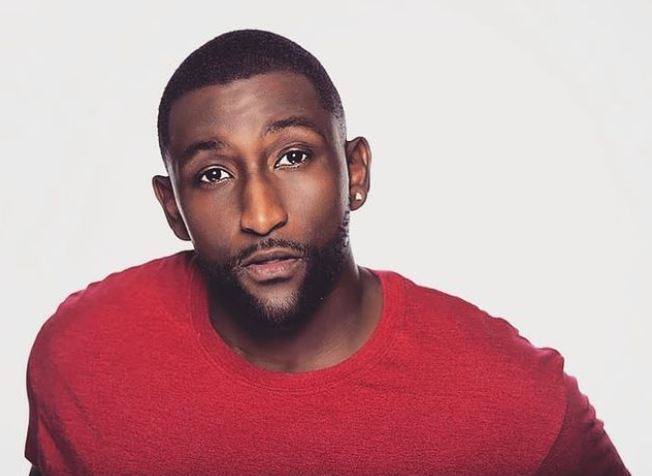 US-based Kenyan actor Sammy Nagi Njuguna also referred to as 'Nagi Jacuzzi', stars as Tunde in the latest horror film 'Black As Night' that premiered on Amazon Prime this past Friday.
Black As Night is a 2021 American horror film about a resourceful teenager who battles the vampires terrorizing the city of New Orleans.
The movie is a part of the 'Welcome to Blumhouse' series of four horror films that will premiere on Amazon Prime in October 2021, the others being Bingo Hell, Madres, and The Manor.
Sammy is popularly known for roles in films like; 'The 5th Quarter', 'ATL Homicide Season 2', 'For My Man', and 'NCIS: New Orleans' as David Anderson.
The talented actor is related to Kenyan rapper Barak Jacuzzi, who is his younger brother.
Nagi revealed he is fortunate to get the part and attributed it to "God's timing" and shared the story of how he got cast to act in the movie.
"My talent agent in Louisiana, Open Range. They represent some major actors in Hollywood and they believed in me years ago and signed me. I've been getting auditions ever since. Funny story behind this one, I actually auditioned for another vampire first, Lefrak. An American black man turned vampire. I sent a tape for that and a couple weeks later, my agents called me saying "they want you in New Orleans tomorrow to audition in front of the director. That's what a callback is," he said before sharing the problems he faced getting to the audition.
"Problem was I was low on funds and in South Carolina at the time. So I ended up taking 2 buses that same day. Made it just in time. When doors open, you must go... even if you have to just find a way. After my audition the director was impressed and asked about where I'm from. Once I told them I'm Kenyan, they told me about this Nigerian vampire named Tunde that they were looking to cast. He was a good guy. They asked me if I could stay longer and audition for Tunde right then and there. So I did. The rest is history" he shared.
He revealed how grateful he was at the opportunity and expressed gratitude to God, besides the director, for the golden ticket to feature in the film.
"God is so good, I learned what's for you is for you. Nobody can take what's yours. My mother was so happy I was playing a good guy, because Hollywood kept casting me as not so good characters up till then."
The actor has recently signed to Authentic Management, one of the biggest and leading talent management companies in the US.