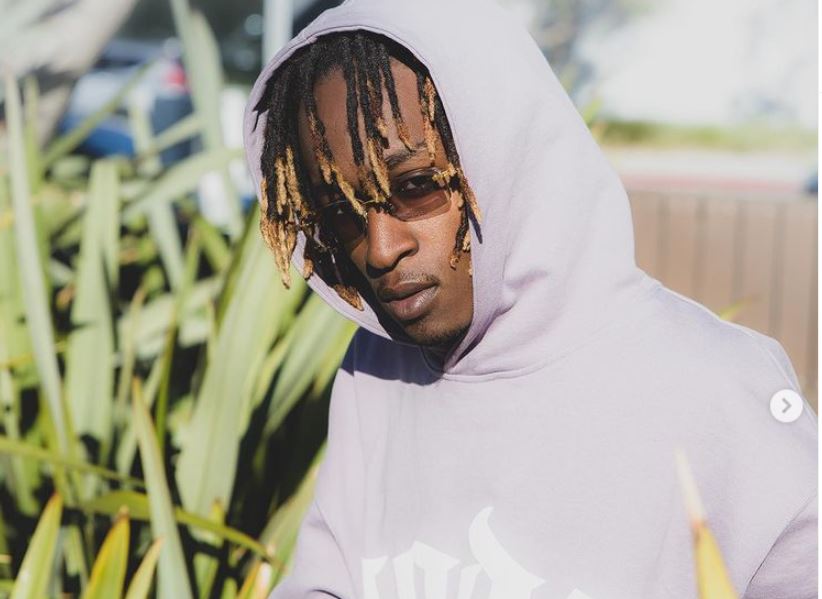 Singer Mark Mbogo famously known as Kaycyy Pluto has become the first ever Kenyan artiste to be credited on a Top 10 Billboard hit song for his song-writing contributions on Kanye West, The Weeknd and Lil Baby's record – 'Hurricane'.
He also contributed to the track's backing vocals.
On the Billboard Hot 100 charts dated September 7 2021, Kanye West's 'Hurricane' debuted at No 6. KC's feature 'Keep My Spirit Alive' featuring Griselda members Westside Gunn & Conway The Machine where his vocals feature on the chorus and back-ground also entered at No 59. 
The rapper based in the US had previously charted on the Top 100 before courtesy of his contributions on Kanye's 2020 gospel anthem featuring megastar Travis Scott – 'Wash Us In The Blood'.
KC shared on his Twitter, "My first entry!! PRAISE GOD". He was also elated about earning his first Number 1 album in the US through Kanye's Donda, which earned the mogul rapper his 10th Consecutive album debuting at the helm of the charts.
"DND #1 Billboard .. my first #1 Praise God ! More OTW" tweeted the 23-year-old rapper.  
He also co-wrote '24' & 'Praise God'.    
In his interview with Kids Take Over, he explained he met with Kanye in Los Angeles with their shared manager, Akon's brother Bu, and it took a while to get Kanye to notice him because the billionaire Ye is "always busy".
"Funny thing is, it actually took some time to play him one song because he does so much at once. And when I eventually got to play him a song, he told me he liked the melodies. So since then, he would just give me stuff to work on and he would like my ideas, even if it was stuff that I wasn't necessarily doing – like Gospel." 
KC started making music in the church choir, was inspired by artistes like Michael Jackson, and has worked with heavyweights including Justin Bieber, Lil Baby, Akon, Casanova, and an entire roster of Yeezy's affiliates including Don Toliver and Travis Scott.
Entertainment magazine Complex has also described him as "The New Star from the School of Kanye West".
KC's album, Who Is Kaycyy is scheduled to drop soon with production from the likes of Wondagurl, Ronny J, Tay Keith, and artists such as Lil Yachty.