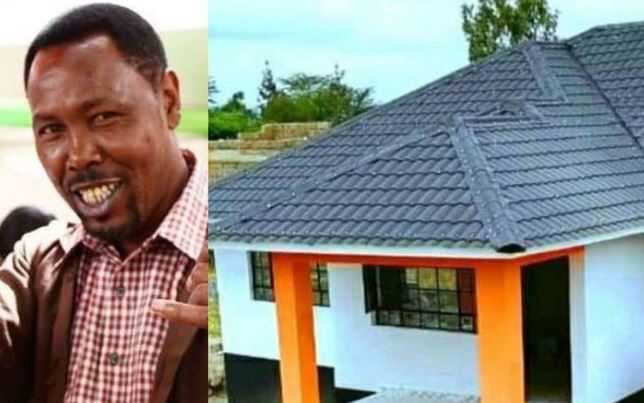 You only need Sh15million to own Omosh's new house. The troubled star made the revelation on comedian Sleepy David's new prank show, the 'Komic Gang'. 
Seemingly unaware of hidden cameras and the concealed crew who had disguised themselves as potential buyers, Omosh negotiated the price money for the house to Sh15million down from an initial quote of Sh17 million.
"If you were to sell me this house urgently, how much would you require me to transfer to you? I need it urgently," a lady asked. "I'll take 17 million shillings," he said after hurriedly considering the offer. 
The 'lady buyer' persuaded the actor to consider taking a Sh15million offer as that's all she had.
The actor, who appeared intoxicated at the time, finally gave in to the offer. 
"It's an awesome house. Give me the money and I give you the house. This is a good deal between me and you," he said. 
The comedian confirmed to the would-be buyer that he had all the necessary documentation and was ready for the transaction. 
"It's an awesome house. I have all the papers," he said before Sleepy, who had concealed his identity by hiding behind a face mask and glasses, revealed himself to the actor's shock. 
"You are such a fool," an embarrassed Omosh screamed on realising it was all a prank as the crew burst into laughter.
The actor received the three-bedroom house from well-wishers after his plight was highlighted in the media. 
Keys to the house located in Malaa, off Kangundo Road, were handed over to the comedian and his family by Sung timber CEO Kathy Andrews. 
Upon receiving the house, Omosh had clearly stated that he had no intentions of selling the house, which he regarded as a gift he would treasure. 
"I cannot sell it. My focus now is on rebuilding my career because Kenyans have given me a second chance," he told Standard Entertainment at the time.