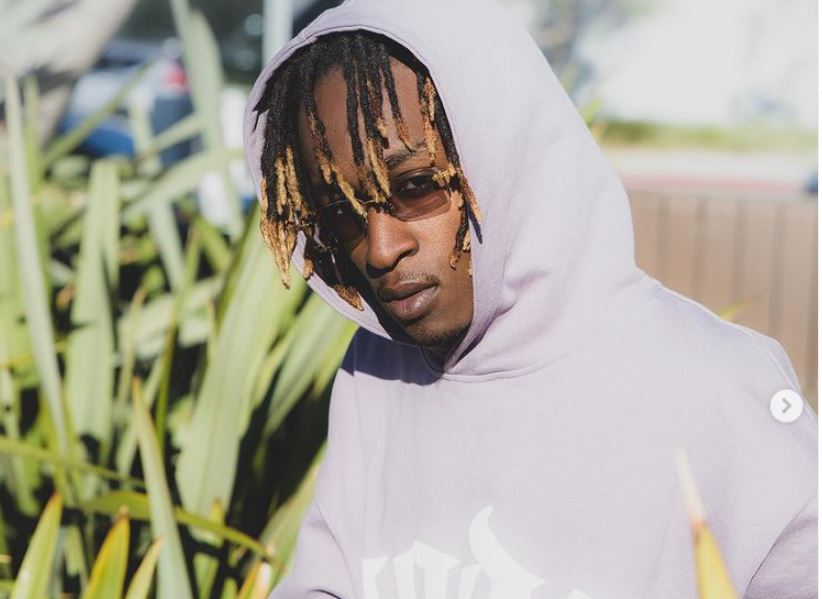 Kenyan-American rapper KayCyy Pluto is on a path to stardom if his latest works are anything to go by. After almost two years of working with American rapper Kanye West on his latest album Donda, KayCyy, real name Mark Mbogo, has finally featured on the album's track number 16, titled Keep My Spirit Alive.
Taking to Instagram, the 23-year-old rapper who couldn't hide his excitement said he was honored to be part of the 27-track anticipated album, having learned so much from Kanye.
"2 yrs of working on an album ... learned so muchhhhh around the genius! & I'm so honored to have been a part of it! GOD IS GREAT," wrote Pluto.
ALSO READ: Kanye West's Kenyan prodigy Kaycyy Pluto announces album date
Speaking to Complex, a US-based magazine, the rapper recalled how his manager Bu Thiam, introduced him to Yeezy while at his house in Los Angeles.
"I played "No Luck" for him (Kanye) when I got the chance, and he said he liked my melodies," said Pluto during the interview.
However, he never saw Kanye for another one and half years until Bu Thiam started managing the rap icon and ended up linking again. "This time, it was just for sure. I locked in and started working on the album, Donda, for like a year and a half," he added.
Pluto said working with Kanye taught him never to give up on a song, and since then, he's learned to try different elements and sounds.
ALSO READ: Kenya's KayCyy Pluto collabos with Lil Wayne
Born and raised in Kenya for ten years before moving to Minnesota and finally New York, KayCyy said he still speaks Swahili and other Kenyan languages, which helps him diversify his music.
"Culture is important to me. I still speak Swahili, and my other languages and shit, so that definitely shaped me to know more. Without knowing the languages and being tapped into my roots, I probably wouldn't make such diverse music," said KayCyy.