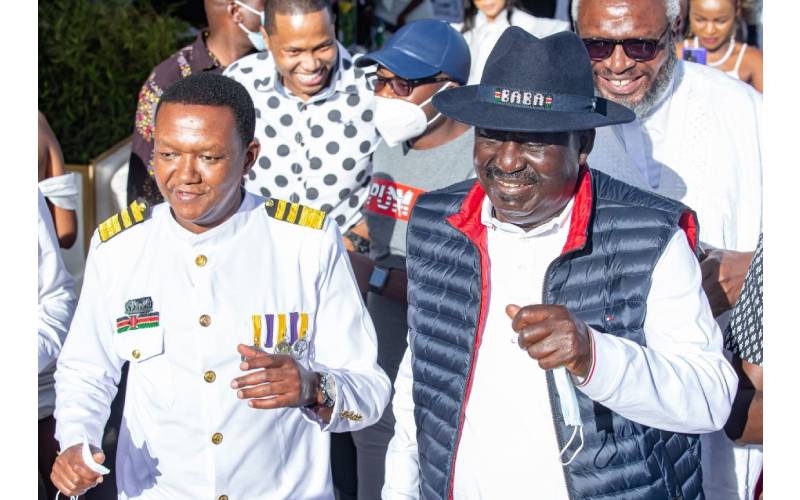 It took a Sunday morning visit to the ODM Party leader Raila Odinga's residence for Machakos Governor Dr. Alfred Mutua to have his birthday party occur after high offices forces tried to scuttle the plan.
The invite-only glitz ceremony attended by family members and close friends almost flopped after authorities cited Covid-19 health restrictions as the main reason they were stopping the Ole Sereni hosted event from taking place.
As early as 7 am yesterday, massive security details had been deployed to the area even as Mutua warned guests that only those with invite cards would be allowed past the hotel's gate. And as matters got real tricky, Mutua headed to the former Prime Minister's Nairobi residence, where all was sorted.
Speaking to Standard Entertainment, Mutua alluded that 'politics' was in play to have the party get stopped noting that the fuss about Covid-19 restriction measures was unnecessary as all regulations had need considered.
It was a colourful function that also had Tanzanian singer Rayvanny also get celebrated as he turned 28. Besides the ODM party leader, other notable guests included Mutua's ex-wife Lillian Ng'ang'a who shared the table with him throughout the ceremony. The two had arrived together and received a standing ovation before they settled down and shared a meal and drink – with muted glances and dance moves keeping everyone guessing.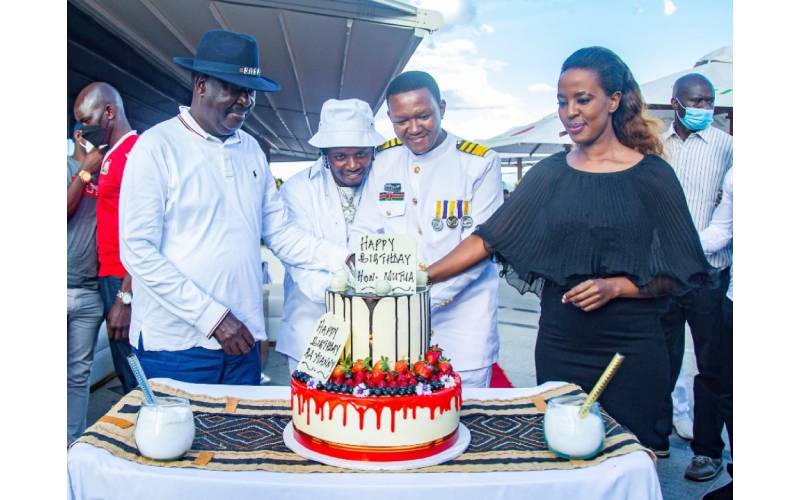 ALSO READ: Mutua to host joint birthday party with Rayvanny
"This is the first birthday party I have ever had since I was born and I am very happy that I have been able to share it with you and all the people who have been there in my life. Life is about sharing and caring and keeping no grudges and lifting people up and moving on with life. I am in the second half of my life. I am very happy especially because of the blessings of God," Mutua told the guests as he insisted that the special occasion had been set aside for merrymaking, not giving speeches.  
"I am also very happy to share my birthday with this young man Rayvanny who is turning 28 years. We share so much with him and I want to thank him for coming. Happy birthday to him," Mutua added. He also joined Rayvanny as the two unveiled a new song.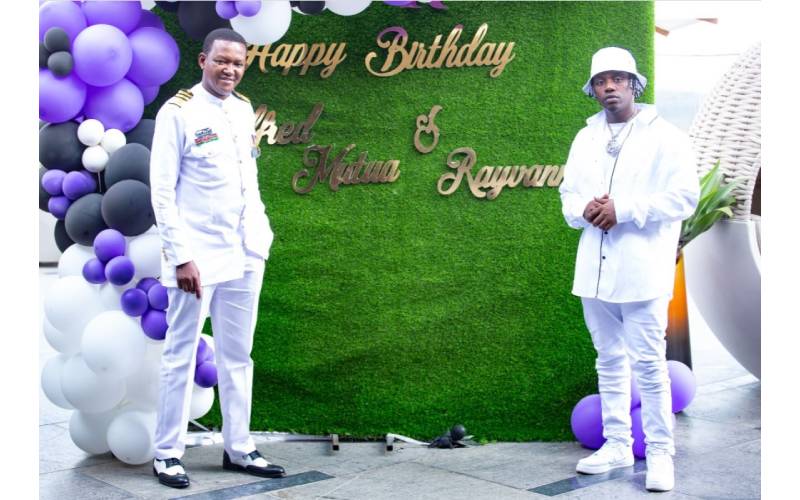 Odinga got ribs cracking as he told Mutua, who was turning 51, that life starts at 50.
"You are as old as you want to be. I feel like I am now 18 living life at its best. I want to congratulate Rayvanny for coming all the way from Tanzania.
"I want to congratulate Alfred because he has done a number of good things. I his short life, he is getting younger and getting new flowers all the time, to continue making him younger and younger," Odinga said, sending everyone to laughter.
With the popular Gogosimo band playing love ballads that got Mutua and Lillian sharing a dance – this coming only a week after they announced their separation, everyone remained on edge as to whether the much-publicized pair was back together.