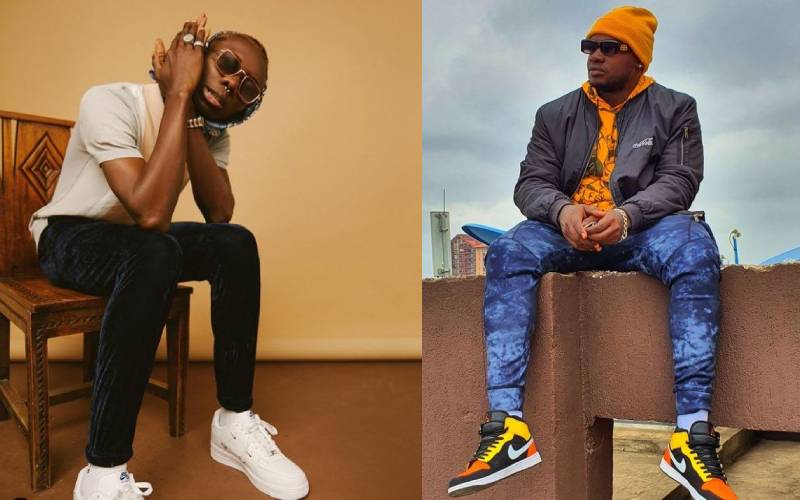 Nigerian rapper and record producer Emeka Akumefule, also known as Blaqbonez landed in Kenya on Monday night.
Even before the musician could leave the airport, he was already trolling rapper Khaligraph Jones into a boxing match.
"It is your boy Blaqbonez and I am live here, first time in East Africa. Khaligraph Jones I am challenging you to a fistfight; I do not want music anymore," joked the rapper on a video seen by Standard Entertainment.
The 25-year-old is in Kenya for a media tour to promote his album Sex Over Love, and interact with fans.
He has been on a trolling spree on social media, and is known for his comedic side, and is not really serious about challenging the bulky Punguza Kasheshe rapper.
ALSO READ: 'Our styles don't match,' says Nasty C on working with Khaligraph Jones
The back-and-forth between both rappers began in early 2020 when the Wavy lyricist received the Best Hip Hop Act Africa award during the Sound city MVP awards in Nigeria, an award Blaqbonez refuted claiming "he did not deserve the award".
The two released diss tracks towards each other, with Khaligraph's scathing "Best Rapper In Nigeria", while Blaqbonez's response was "Green Blaq Green".
Not much came out of the music feud, but this is the second rapper from another country to come and play down Khaligraph's influence in Hip Hop.