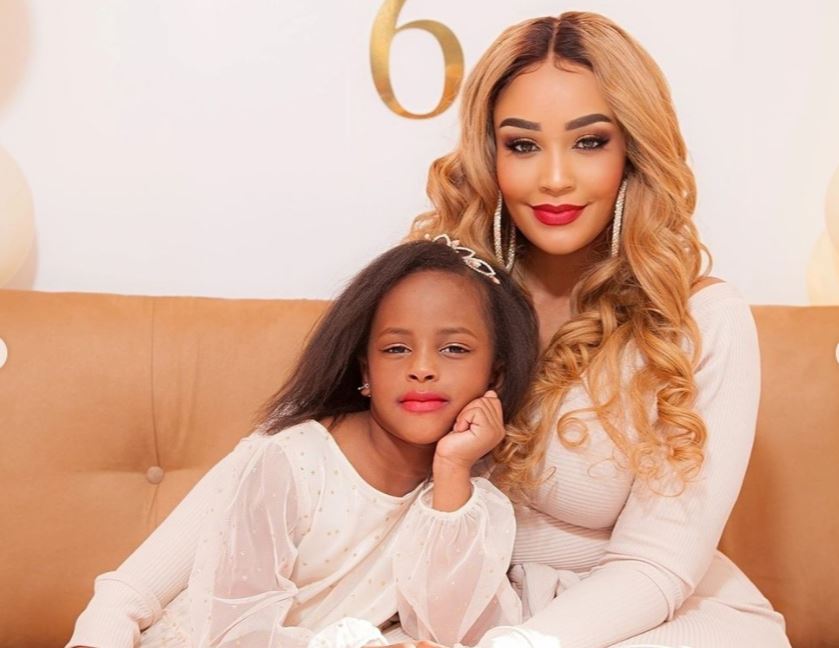 Popular South African-Based Ugandan businesswoman Zarinah Hassan, popularly known as Zari, has sent out an assurance message to her only daughter Princess Tiffah. The mother of five shared on social media a heartwarming message to her daughter, affirming that she will always stick around her no matter what may come their way.
"I will always fix the crown for you, Queen in the making @princess_tiffah Ps; that is not how lipstick is applied lil mama @princess_tiffah," Zari captioned a photo she shared.
Zari's message comes when Tiffah's father – Diamond Platinumz, took to social media over the weekend to reveal that he would be planning an exquisite birthday party for his daughter very soon. In his message to Tiffah, Diamond also assured his six-year-old daughter of his love.
ALSO READ: It is tough raising my children alone - Zari Hassan reveals
"Happy birthday my beautiful and lovely daughter @princess_tiffah ....words cannot express how much I love you my Miss World.... I cannot wait to celebrate this birthday with you, this Saturday.... @princess_tiffah" wrote Diamond Platnumz.
This comes barely days after Zari took to social media to recognise to appreciate the efforts Diamond has been putting through when it comes to being a present father figure to their two children. While appreciating Diamond on social media, Zari revealed that her children are happy.
"It takes only a brave person to turn around and do the right thing. The smiles on Princess Tiffah and Prince Nillan are priceless. We appreciate you, papa," Zari wrote.
ALSO READ: Zari praises Diamond for being a good father
A while back, the businesswoman clarified that she is not officially back with Diamond, adding that the two are actively and intentionally co-parenting.
"We are not back together; there are a lot of things happening on social media, lakini for me I brought the children because their father wanted to see them. He was not able to come and see them because he has a lot of things lined up," she said. 
"I am doing this for the children. The children missed him. I mean, he has not seen them for the last two years," said the mother of five at a time she had taken Tiffah and her younger brother to visit their father Diamond in Tanzania.