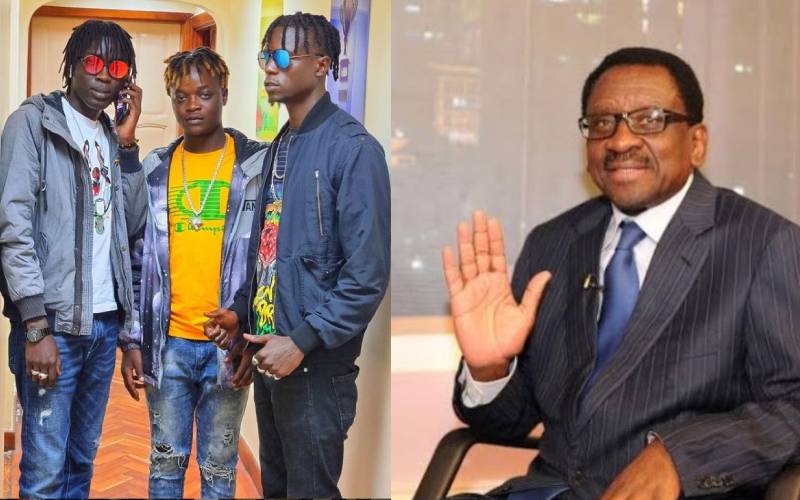 Popular Gengetone boy trio Mbogi Genje have expressed their appreciation after James Orengo recognised their craft.
While commending the artistes pay hike from their ring-back earnings, the Siaya senator revealed that he enjoys their music, which is deeply rooted in sheng lingo. "I'm in Ndakaini for the skiza thanksgiving ceremony listening to Mbogi genje who are doing a wonderful job."
Speaking to Standard Entertainment, the group members, Smady (Antony Odhiambo), Guzman (Teddy Ochieng) and Militant (Malaka Yuen), said they were elated by the revelation.
"There has been too much talk with people claiming that Gengetone is on it's death bed. Let it be known, you cannot kill a culture. This is a huge movement and young people are reaping from their talent. We can't wait to meet him (Orengo) and his close mentor Baba (Raila Odinga). We are their fans too," they said. 
The group, who gained their fame at the height of the pandemic, said they are happy that the government is committing to support local talent.
"We have not really earned as emerging creatives but seeing the move is really encouraging and inspiring. Let the youth earn so that we can empower ourselves financially too," said Militant.
Though pundits have seen the move as a strategic political move to target popular celebrities, the crew says regardless of the intention, politicians and artistes have to create a platform where they can network and exchange ideas.