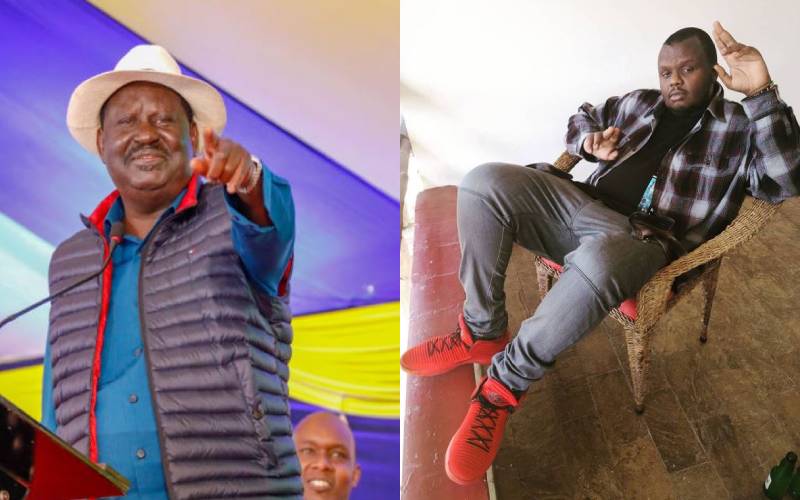 ODM leader Raila Odinga has applauded Gengetone singer Mejja for his Tabia za Wakenya track, saying it recounts Kenyans true nature.
Taking to Twitter, the former Prime Minister said he heard Mejja's song playing somewhere and decided to give it a keen ear.
According to him, Kenyans actually do the numerous things the singer mentions in the song.
"Mejja's Tabia za Wakenya hit was playing somewhere this morning and it got me thinking, it is true! Masaa na mkenya lazima atachelewa lakini sherehe?!…" Raila tweeted.
The politician commended Kenyan musicians for their creativity.
"Our musicians are really creative. Have a wonderful week ahead fellow countrymen!"
A few weeks after Tabia za Wakenya was released, the video was pulled down from YouTube after Bouja Bwuoy, an upcoming artiste reported that Mejja sampled his music.
Speaking in a previous interview with Word Is, Mejja said the false report was made to cripple his fast-growing career.
"I uploaded the music that strikes mine, and as you can hear, they are different. I want this thing to stop, my psyche is down right now. On the fateful day, I was going for a video shoot but had it cancelled. I thank those who supported me," he said.
Although Tabia za Wakenya is yet to be restored on YouTube, the track has continued to receive airplay on various platforms.