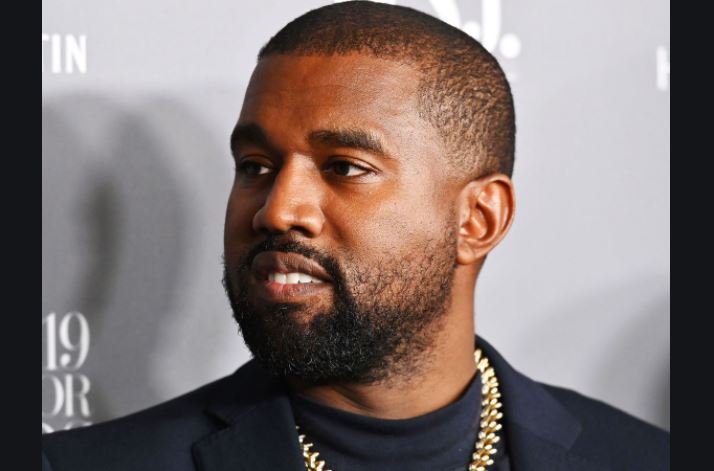 After a long hiatus of not interacting or posting any activity on his social pages since late last year and consequently deleting his Instagram, Twitter accounts, Mr Kanye West is back. This follows days of what seemed to be arguably the final turbulent phase of his marriage to celebrity wife and reality TV star Kim Kardashian West amid rumours of infidelity and mental instability.
Kanye's last tweets and posts were inclined to how he would vote himself in as President in the American elections won by the current 46th President, Joe Biden. 
"God is so good. Today I'm voting for the first time in my life for someone I truly trust...me," he posted while sharing a video showing the same.
Talk was rife with rumours that the designer and rapping legend was advised to opt out of social media, especially because he is not good at controlling his emotions. There was drama in his last posts where he had admittedly accused his wife Kim and mother-in-law Kris Jenner of controlling him.
"Kim tried to bring a doctor to lock me up." In yet another dramatic rant, Kanye had accused Kim of suggesting to abort their first child, North West. Consequently, he deactivated his accounts and went mum ahead of their divorce in February.
Kanye's return to social media may be viewed as a strategic move to market his 10th studio album 'Donda' to his millions of followers on social media. The album is named after his late mother and then business manager, Donda West, who met her demise 14 years ago, aged 58. Her passing seemed to have taken a devastating toll on Kanye.
Marking his return, Kanye previewed the first release, "no child left behind," off his album, which features track superstar Sha'carri Richardson and scored a commercial for Beats by Dre. Donda is a follow-up album since his 2019 gospel-inspired album Jesus is born, in which he featured his Sunday service church choir.
The world now awaits Donda's theme and whether or not we will see Kanye back in his hip-hop-inspired element or a different genre altogether. The album is set to drop this Friday, with a pre-listening party scheduled on livestream this Thursday.
Currently, Kanye has over 5.5 million followers on Instagram and only follows his ex-wife Kim Kardashian West.