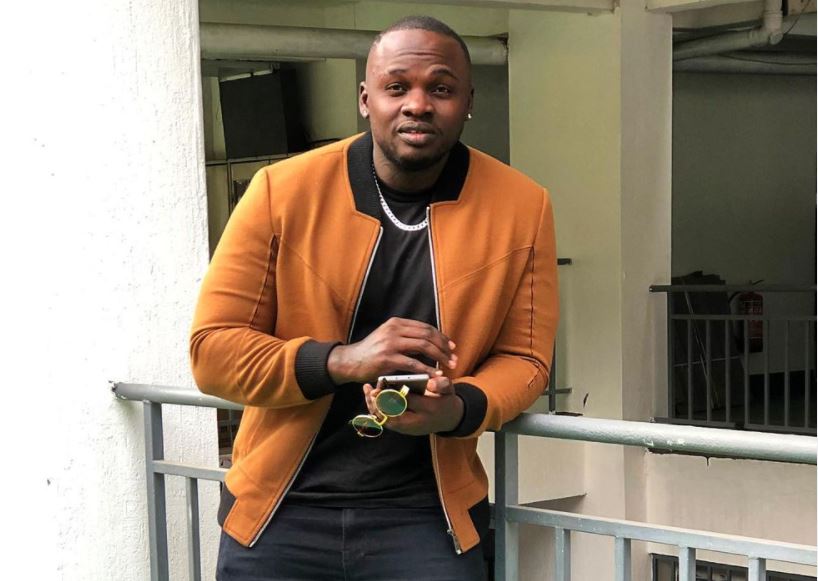 KFCB boss Dr. Ezekiel Mutua has triggered Kenyan celebrities like The OG Papa Jones to flaunting their wealth, in his to his claims that Kenyan artists are broke. 
"We don't respect that kind of talk" the OG sounded off in a viral video, as he held five bundles of Sh100,000/- notes. 
"We know their records. They are broke. Show me a record of Eric being paid good money for his work. They are all 'sarakasi'." Dr. Ezekiel Mutua addressed Eric Omondi and Kenyan creatives in a recent phone interview. 
The video has made rounds and been seen as an attempt by the KFCB boss to diminish arts & the creative industry sectors as profitable career paths and lucrative businesses.
He went on to elaborate that Eric and Kenyan artists are broke because they distribute dirty content hence they are shunned by corporate and government for failure to comply. 
In typical OG stance, Omollo scoffed at the KFCB's boss elaborating he has never gotten a hand out from the government or any institution and is comfortably earning from his craft.
The OG has in turn decided to uplift Kenyan creatives through an initiative to reward talents a total of Sh500,000/- prize money in a competition he has announced will launch next week. 
"We are tired of these guys. They always clown Kenyan artists. Every time something is said about Kenyan artists it's not to give credit but to demean and degrade them. That's why I am doing this." Said Omollo of his platform to uplift Kenyan artists.
The OG quipped he will hand out the cash in different chunks, reportedly 10,000/ every day, as well as a record deal under his company Blu Ink Corp whereby he will fund music and video material himself, and issue a collaboration on the winner's song. This he shares will encourage youth to believe in themselves and be inspired to pursue their creative dreams.