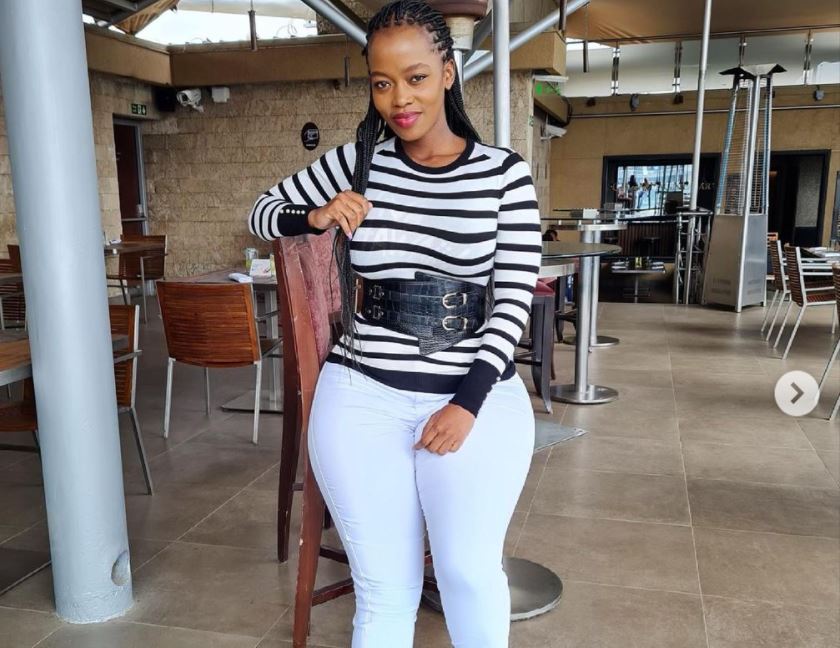 Fitness enthusiast Corazon Kwamboka has responded to online trolls that mocked her recently uploaded throwback picture in New York.
In the post captioned, "Throwback to my favourite place in the world #New York," netizens claimed Corazon shared the picture to overshadow her boyfriend Frankie Kiarie's baby Mama Maureen Waititu who is currently in Colombia having the time of her life with her new found love.
"Sisi tuko Colombia, mambo ya TBT wachia Maumau," wrote a user named Fidel Manjuki.
"Colombia is the place to be," added another by the name Carrolrickie.
Mwendejeniffer wrote, "Mambo ya TBT wachia watu wa New York, you tell your baby daddy to take you to Maasai Mara."
Infuriated by the comments, Corazon questioned why Kenyans were so mean and if that was the reason most of them were struggling and broke.
She, however, concluded that most of the trolls were from the village, which explained their backward thinking.
"Why do Kenyans have so much hate and idleness? Could this be the reason most of you are struggling and broke? Focusing their energy on people they know nothing about. How stupid do you have to be to go to a strangers post to comment nonsense? Most of them have never left their village boarders and it shows," she wrote.
This is not the first time the Genio Sportswear founder has had to fight off naysayers.
About three months after having her son, Corazon was forced to put critics in their place after trolling her for her mummy tummy. In a bid to reassure other moms, Corazon applauded them for performing the miracle of childbirth and encouraged them to embrace their bodies no matter what.
"Imagine three months after having a CS birth, I dress up and I feel good to hang out with my mans just for a woman to come and attack me because of my tummy. Anyway, I look good, hey new moms, embrace your new body, nothing wrong with that pouch. If it disappears good, if it doesn't it's still okay. You have performed a miracle, literally went to war. Don't expect to come home with no scars," she wrote.
Opening up on her fears in a separate post, Corazon admitted that she was scared to post pictures of herself in revealing clothes since critics always have something negative to say about her appearance.
She, however, gained courage and posted pictures of herself in a bikini during her vacation in Mombasa, only for her to get more love from women than she had anticipated
"On Sunday I posted a photo in a low cut bikini and got a ton of support from women/ mothers, I would love to appreciate you all. Posting a picture filter free and to be vulnerable in front of a cruel world isn't the easiest thing to do, but when I see women standing up against bullies and ignorant comments, and also seeing women say how encouraged they are to see that we all have struggles with our bodies, it makes it all worth it," she wrote.