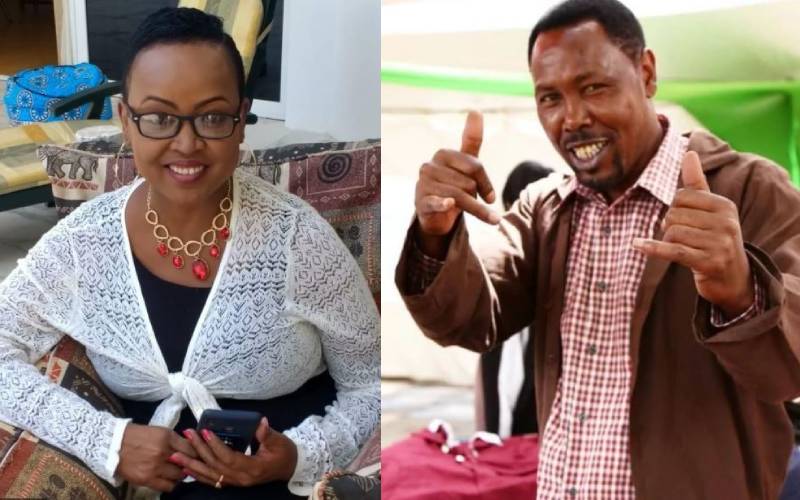 Former Tahidi High actress Angel Waruinge aka Miss Morgan on Wednesday hit out at Joseph Kinuthia aka Omosh asking him to style up and accept that he needs help.
In a video seen by Standard Entertainment, Miss Morgan condemned the thespian's ungratefulness, reminding him of the struggles they went through with alcoholism and depression.
"First of all, this is to Omosh, my brother we had this discussion and I told you when you ask for help, society came through for you. Because you were once King of TV, you were one of the big names in Kenya. But I saw your ungratefulness and this is what hurt me most.
"You are a crying wolf; you are disappointing many people. I will tell you this for free, we were in that situation most of us. Some chose to accept help and they got help, some chose change and they are changing their lives, some chose not to get into the addiction and they are thriving," she said.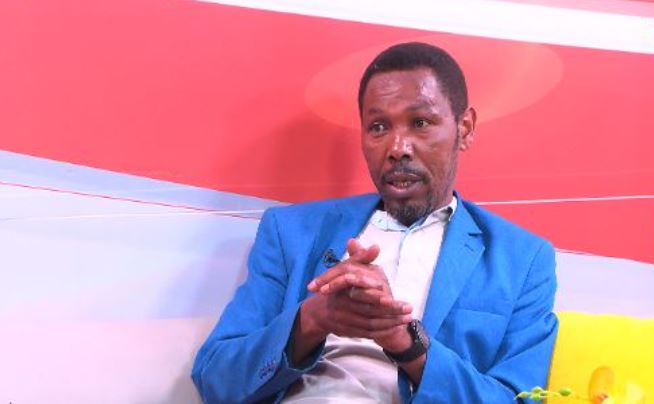 She further reminded Omosh that his recent actions are hurting many people and they are also being trolled as a result.
"Out of what you are doing, you are hurting a big circle. You are hurting your family, you are hurting yourself, you are hurting your former colleagues because we also get trolled because of this. You said you are a man of God; you are also hurting your own God.
"Omosh, I am requesting you to accept that you need help. It has to come from you. Because you do realise 70 percent of healing starts with you," said Miss Morgan.
The thespian reminded Omosh and others in the showbiz industry that no one owes them a living and they should never fell entitled to get help from Kenyans.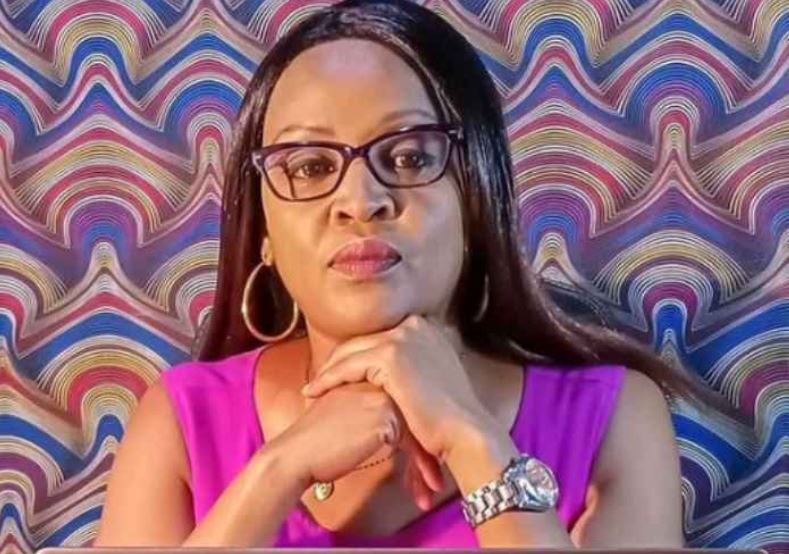 "I need you to style up, it is never too late. And this world owes nobody a living, do not feel entitled. Do you know what many Kenyans would have done with the help that you got?'' asked Miss Morgan.
She also recalled her journey through alcoholism and depression saying the former is a disease and trolls should not be directed at Omosh or his family
Omosh has since apologised to Kenyans saying he didn't think his actions would anger Kenyans, adding that he regrets what he did.
"Have you ever done something and wondered, 'why did I do that?' You even go ahead and hate yourself for doing it. You do something and feel 'Oh my God, I wish I never did it?' Reason being? I knew I had annoyed Kenyans. You do something, but you don't think it would annoy anyone.
"I never thought Kenyans would get that angry; I thought they would take Omosh as a joker. But they took it seriously because they actually chipped in, they fought for it, they fought for my upcoming again. So Kenyans, please, I know you are forgiving, and I just have to repeat, I'm your brother, so please forgive me, I am so sorry. You will never hear that from me again, but what you'll hear is my entertainment," apologized Omosh.