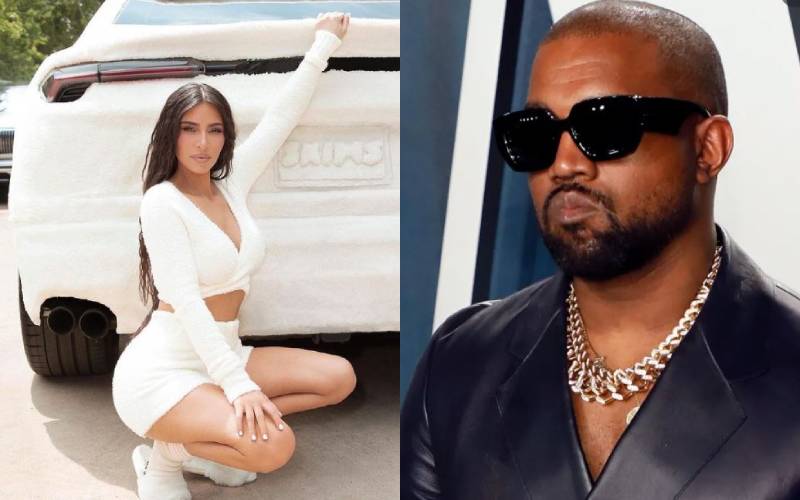 After filing for their much-publicized divorce earlier this year, Kim Kardashian and Kanye West seem to be going about aligning their fashion business empires.
While the rapping fashion designer is monitoring the soaring sales of his Yeezy sneakers, the reality star and entrepreneur is working on dressing Team USA at the 2021 Olympics in Tokyo.
Kim recently announced that her shapewear and loungewear company Skims will be designing the official undergarments for the female members.
"The moments I've spent admiring the strength and energy of the Olympians from the side-lines came full circle when I got the call inviting my brand Skims to be part of team USA," she wrote.
Kim credited her stepdad, now Caitlyn Jenner, for the immense details of the Olympics since her tender age.
"Since I was 10 years old, I've heard every single detail about the competition from him."
Then referred to as Bruce Jenner, Caitlyn is a retired gold medal-winning decathlete whose star shone in the 1976 Olympics games in Montreal.
The Olympic sleepwear and loungewear collection has been designed to fit Skim's reductive design elements, including the American flag and Team USA logo.
While she's still in her celebratory mood for bagging the deal, Kanye West, on the other hand, filed a lawsuit against retail giant Walmart, citing unfair competition grounds. Kanye alleged that they stocked an imitation of his latest shoe designs, Yeezy foam runners.
In his lawsuit, he claims the store would cost his brand hundreds of millions of dollars as consumers would purchase the cheap design on the mistaken belief that the shoes are associated with the genuine brand.
The Yeezy brand, which has been hugely successful selling for a record 1.8 million dollars, retails for up to 800 dollars (Sh80,000) a pair.
While it's still unclear whether Kanye would emerge victorious in the lawsuit, Kim's collection designed with "comfort and support at the forefront" is expected on the shelves for purchase just in time for the Olympics opening slated on July 23. It looks like they all can't want to top up to their 2.1-billion-dollar divorce.