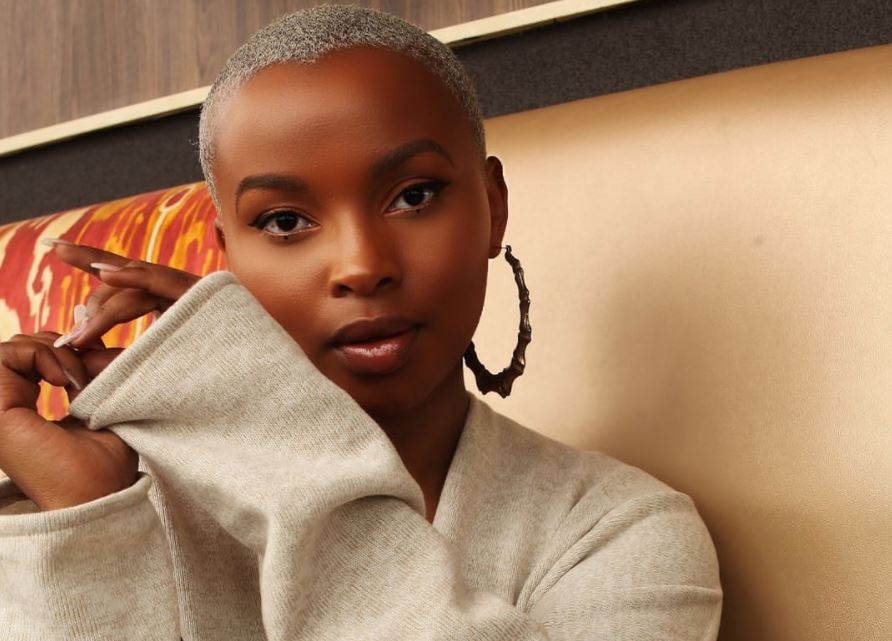 Popular content creator Joy Kendi has disclosed that she was robbed at gunpoint over the weekend by two men on a motorcycle while walking in Westlands.
Sharing details of the horrific incident via her Instagram page on Sunday, June 14, the fashionista narrated how her decision to fix a workout into her busy schedule by opting to walk to her destination changed for the worst.
"The real reason I was offline for a little bit was because I had an incident. The only reason I am bringing this up is because I feel it is good to share it just as a public service announcement for people to be safe in the streets, when you are going for your runs, walks, whatever, especially as a female.
"If you can remember a couple of days ago, I said I was going to walk to Westie as part of my workout for the day so that I can just include that as part of my day-to-day stuff and I was super excited about it," she said.
Joy recounted being approached by two unidentified men in a motorbike that held her at gunpoint and robbed her of her valuables. As a precautionary measure, Joy advised public members to have company whenever they go out for walks and avoid carrying their valuables.
"Anyway, on my walk I was robbed at gunpoint by two guys on a bike. So if you are going on walks or anything like that please be safe. Do not go on your own, do not carry anything expensive. I did not lose much," she added.
The social media influencer has promised to go in-depth about the robbery in an upcoming YouTube video.
Various Nairobi residents have sounded an alarm over the surge of muggings and theft along busy roads, with unsuspecting joggers being primary targets.
While giving their experiences during a previous online debate on the matter, netizens attested to being robbed of their phones and other valuables while jogging or walking.
"Even at tatu city went there for jogging &packed my Car. But when came back it was vandalized. In fact they attempted to steal it but thanks God it didn't start. Jogger's let's be careful," wrote Githinji John.
"It is very common on Mbagathi Way especially in the morning for those who jog towards T-Mall or Kenyatta National Hospital on the other side. Many joggers enjoy listening to music while running so they carry their phones and joggers are aware of this.
"It is also hard to get them because they usually strike in the morning sometimes before 6 or 6.30 a.m when there aren't many people around, just some walking to work and others in their cars. I know of a friend who was mugged on Lang'ata Road opposite Wilson Airport and literally no one noticed," Kama, a resident of Nyayo Highrise Estate who regularly jogs along Mbagathi Way, told Kenyans.co.ke.