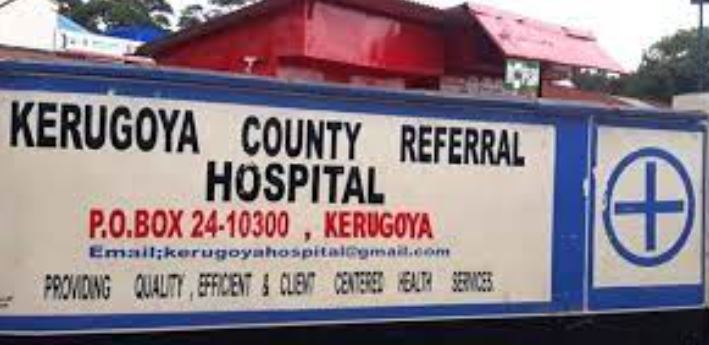 Grace Wambui, 32, dropped out of school after going partially blind. It is during this time that she met the love of her life, Peter Muthii, whom she agreed to marry.
They were blessed with a daughter, who is now 12 years old and in Class Seven. However, their efforts to give her a sibling have been futile. Wambui has had three miscarriages so far. 
In January this year when she realised she had conceived, she started attending her antenatal clinics at the Kerugoya Referral Hospital where she discovered she was carrying triplets.
Though the best news she and her husband had received in a long time, she was worried about how they would take care of the babies as they are casual labourers in a nearby farm where they are paid Sh300 per day.
"We were happy even though we knew things wouldn't be easy for us," said Wambui.
On April 22, during an antenatal clinic visit, she developed a sharp pain in her lower belly and at the back and was immediately wheeled to the maternity ward where she delivered three identical girls.
 Sharteen Nyakio, Shantel Nyambura, and Sharon Nyawira weighed 1.57kg, 1.57kg and 1.56kg, respectively. All were underweight and had to be put in incubators for a few weeks.
"Life has become very difficult for us. I plan to stay with my parents for now," she said.