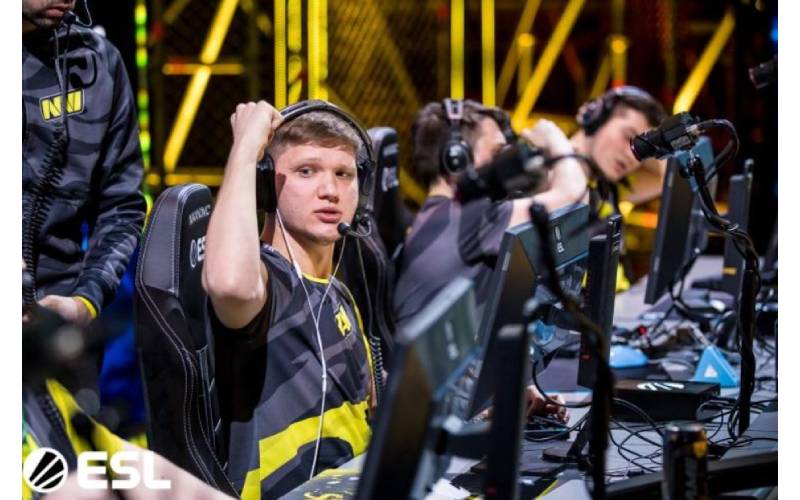 Gamers Without Borders, organised by Saudi E-sports Federation and European e-sports giants ESL, will be seeking to raise $10 million (Sh1 billion) to combat coronavirus, for the second year in a row. The tournament runs from tomorrow June 7 to August 8, 2021.
Held under the theme 'No One Left Behind', the online festival's charity prize-fund will once again be fought over in Gamers Without Borders' six-week elite series.
Gamers Without Borders has become the biggest e-sports charity event, with 120,000 players from more than 70 countries competing for a crazy charity prize pool of more Sh1 billion and will be streaming in many languages.
The tournament has been set up as the coronavirus pandemic keeps people at home, shuts businesses, and restricts travel to a minimum.
Countries around the world have implemented strict lockdown measures to combat the pandemic, which has caused over 3.5 million deaths worldwide with untold economic repercussion and human suffering.
"It is inspiring to see Gamers Without Borders and Saudi Arabia connect the global gaming community and help respond to Covid-19 through supporting these international charities," said Prince Faisal bin Bandar bin Sultan, chairman of the Saudi Arabian Federation for Electronic and Intellectual Sports (SAFEIS) in a statement.
SAFEIS is organising the event with the technical support of ESL, the world's largest e-sports company.
The 2020 virtual festival had more than 460,000 gamers from 141 countries participating in community tournaments and tens of millions of viewers from over 125 countries watching e-sports' top teams, and franchises for seven weeks of online gaming.
This saw $10million donated to multiple global charitable organisations including Unicef GAVI, IMC, and Direct Relief fighting on the frontline against spread of Covid-19.
For 2021, the festival returns bigger and better.
Gamers Without Borders: No One Left Behind, will go on a mission to distribute the vaccine to underdeveloped countries and communities that are at risk of being forgotten and are continuing to suffer in comparison to other global superpowers who are moving into a post-pandemic era.
Pulling out the big guns
Not only will the festival attract the biggest names in gaming, but also the biggest names in world sport and entertainment. A live broadcast feed in different languages as the best gamers on the planet compete in Fortnite, HearthStone, CS:GO, DOTA2 and PUBG Mobile.
A treasure-trove broadcast schedule of magazine eSports content across the entirety of its six weeks; the most titles ever hosted within a single eSports event; supported by shows and activations; unmatched experiences; meet and greets; live concerts; 300+ community tournaments; and a learning platform that will set thousands on their way to careers in gaming and further.
The tournament is open for anyone and features a two-tier system. Amateurs and gaming enthusiasts can compete across six global community tournaments each week, with the best performers climbing up for a chance to compete in the upper tier against the world most elite gamers.
At the elite level, a share of the $10 million prize fund is up for grabs and can be distributed to one of 12 different charities selected by the King Salman Humanitarian Aid and Relief Centre.
As a gaming enthusiast, one will get to experience the gaming world at its fullest while getting entertained through a wide range of experience activities including talk shows, podcasts on favourite gamers, through meet and greets and live virtual concerts.
Last year, the virtual event hosted the likes of Snoop Dogg, Liam Payne, Trent Alexander-Arnold, Dele Alli and Paulo Dybala in 2020.
Gamers can expect this year's event to continue with similar A-list appearances, with virtual fan meet-and-greets lined-up too.