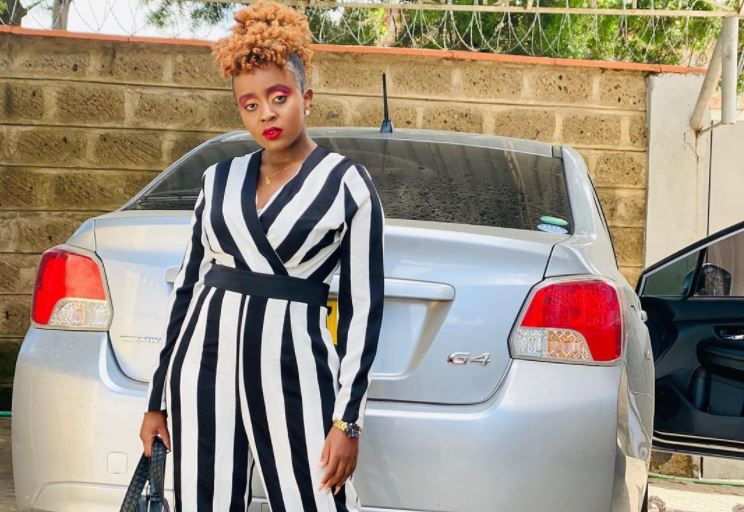 Popular singer Nadia Mukami has opened up on how her campus boyfriend played a crucial role in making her who she is today.
Speaking about the old golden days, the 24-year-old singer and songwriter known for her hit singles "Si Rahisi", and "Radio Love", featuring Arrow Bwoy, disclosed that her campus boyfriend supported her music career.
According to her, the campus boyfriend in question was very supportive when it came to her music career and, in return, taught her key financial lessons as she was pursuing her Bachelors in Finance at Maseno University.
"Back at Maseno University, I was sort of a celebrity, I would curtain raise during events. They would pay me KSh 500 to Ksh 3,000. And I was dating this guy between my first year and third year on campus. We used to plan internal events together, I mean he had a celebrity girlfriend so he had no choice but to corporate," she said.
According to the Wangu hitmaker, she was very economical with the little she had. She added the mysterious campus boyfriend would go the extra mile and sell second-hand clothes to support the singer plan her events.
"I was very stingy to the extent that I was very good with money. That's when I started financial discipline. He would go hustle and sell the t-shirts and things that would help boost the arrangement of the events," she added.
However, having a celebrity girlfriend was not guaranteed that the boyfriend would get free passes to her events. Nadia narrated that she made sure that the boyfriend sold part of the tickets and bought himself one.
"I would give him like 15 tickets and tell them to sell all of them and there was nothing for free, he also had to buy himself a ticket. Then I would go and perform," she narrated.
She, however, admitted that the mysterious guy played a significant role in shaping her musical career, which has since been flourishing.
Nadia was recently among the stars selected to perform in the Africa Day concert. In a celebratory mood, she noted that they had already done the recording for the concert and were waiting for the content to run.
With her successful run, music-wise, Nadia is one underdog giving already-made musicians a run for their money. She is slowly joining the league, filling in the gap, and taking over.