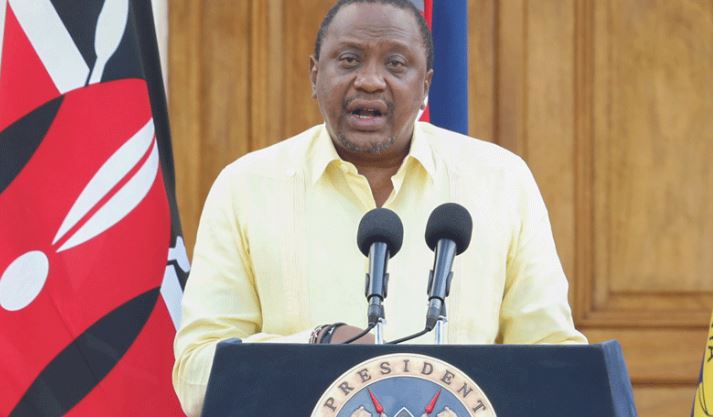 Six days after President Uhuru Kenyatta announced tough measures in a bid to help control the spread of the Covid-19, stakeholders in the entertainment, tourism, education and hospitality sectors took to the streets calling for their lifting.
Following his announcement, five counties including Nairobi were put under partial lockdown that saw the closure of bars, churches and eateries, and cancellation of events and public gatherings.
On Tuesday, the Internet was abuzz with the news that a woman had tried to take her own life by jumping into oncoming traffic.
"Fortunately, the driver stopped the car kabla amkanyage. Wasee wameenda kumuamsha atoke mbele ya gari akaanza tu kulia man, saying hajui vile ataface watoi when she goes home emptyhanded again (On being pulled up, she started crying, saying she's at a loss as to how she would face her children emptyhanded)," read a post on social media.
"In my opinion, the president is a selfish and an unrealistic person who is completely out of touch with reality. How do you close down entertainment joints and some parts of the country without giving relief measures?" said DJ Creme de la Creme.
The DJ relocated to Kericho after finding himself locked down in the countryside for months following the cessation of movement into and out of Nairobi County last year.
Echoing similar sentiments is Bishop Peter Ambuka, who leads the Pentecostal Evangelical Fellowship Africa Church in Kahawa West. In a widely circulated video, the bishop challenged the president on the stringent measures imposed to contain the Covid-19 surge.
"The people of this country have suffered a lot since the pandemic came to this nation. Many have lost their jobs, businesses, livelihoods, matrimonial homes and some of them are living in hopelessness," said the cleric.
Joining the narrative is gospel artiste Guardian Angel, who was gearing up for an album launch: "It is true that the virus is fatal, but let us not forget that depression and hunger are killers as well and those are some of the issues that will arise as a result of these measures."
"We cannot ignore the fact that lives are being lost due to the pandemic on a daily basis. But at the same time, if you are to impose a lockdown, at least provide solutions. This was not well-thought-out as there is still confusion surrounding the whole issue," Pambazuka Entertainment Managing Director Leakey Odera said.